McKay Crossing 2120
Best Time
Spring, Summer, Fall, Winter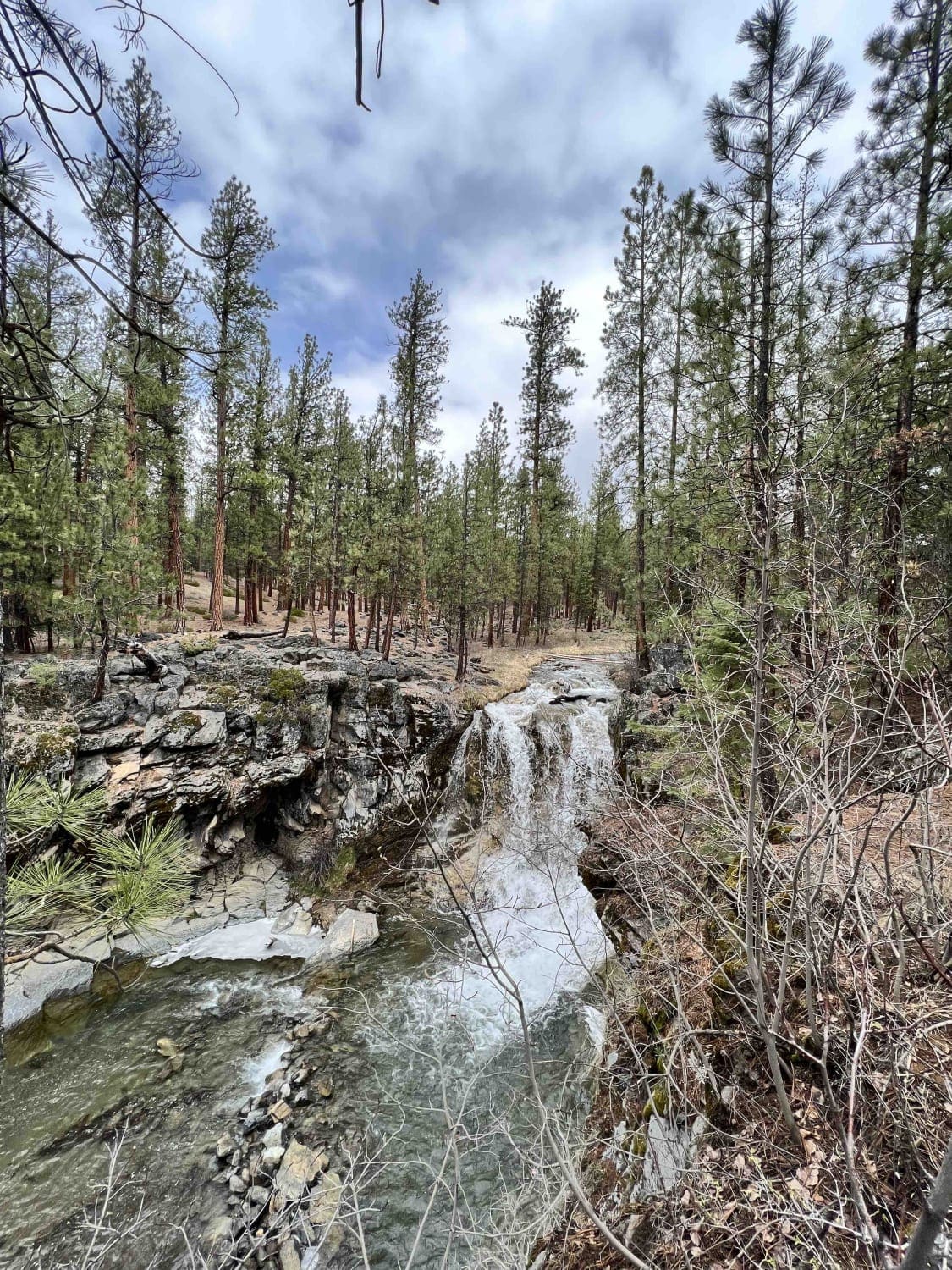 10
Trail Overview
McKay Crossing 2120 which is located in the Deschutes National Forest is the gateway to a very large area for recreation. It starts with the trailhead for the Peter Skene Ogden trail which is a 16.8-mile trail system that leads you up to Pauline Lake. This trail in particular has several waterfalls along this route of which is the majestic and breathtaking McKay Crossing Waterfall. McKay Crossing Campground is located right next to the waterfalls and provides pit restrooms, designated campsites with fire rings, and picnic tables. The Peter Skene Ogden trail is located up McKay Butte Rd just across the campground on Pauline Creek. There is some cell phone service in the area but it is limited. Expect severely washboard roads for the entire way. There are some steep grades but this shouldn't be an issue getting to the campground. I would suggest airing down at the bottom of the hill before tracking trails in this area as it will make the ride smoother. The Deschutes NF has a vast trail system that offers horseback riding, and ATV. UTV, dirt bikes, mountain biking, kayaking, hiking, and winter sports. Enjoy endless adventures while exploring this area.
Difficulty
McKay Crossing 2120 has some steep grades and severely washboard roads. I would suggest airing down right after you get off Highway 97 at the Peter Skene Ogden TH which is located at the beginning of the trail on the left. This area is subject to heavy snowfall during the winter which could change the difficulty level of this trail. If you are coming during winter for cross-country skiing, make sure to bring your chains and be prepared for ice and snow.
History
In 1908 the Deschutes National Forest was created which encompassed the Cascade Mountain Range, Fremont National Forest, Blue Mountains, Ochoco National Forest and Paulina National Forest.
Technical Rating