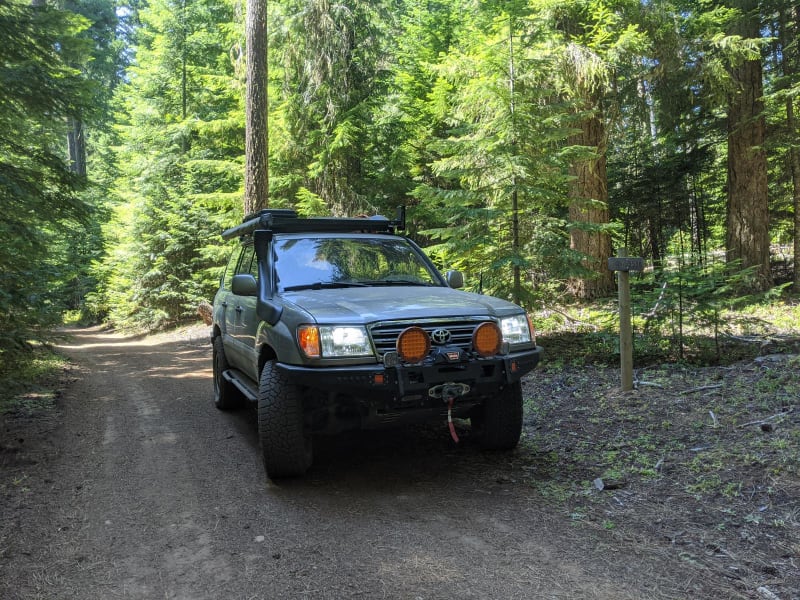 8
Trail Overview
This short connector route drops down 1000 feet into the White River Canyon from NFS 48 and the historic Barlow Road. The first two miles are flat and easy, but the last mile or so is steep and exposed. 4lo is suggested here for engine braking and for increased traction in wet weather. There's technically a water crossing to the Keeps Mill Campground and further south.
Difficulty
This is easy in dry weather, a little more difficult in muddy conditions, and even more difficult if fording the river.
Get the App
Find Off-Road Trails
Unlock more information on Keeps Mill North Access.