Gomer Pyle Loop
Best Time
Spring, Summer, Fall, Winter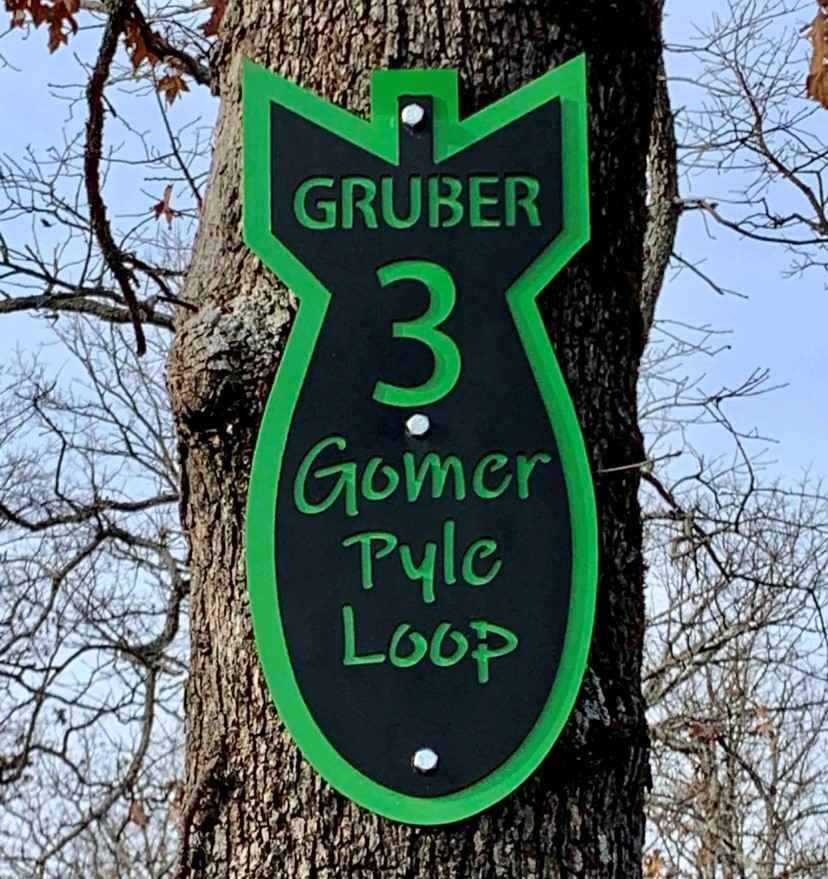 6
Trail Overview
This trail is the Main Loop trail around the border of Gruber ORV Park. It is the easiest trail in the park and begins and ends near the entrance to the park. It has multiple types of terrain from rocks, dirt, berms, and ledges, and one of the most views of the Arkansas River and communities of Muskogee and Fort Gibson. The bluff on the western edge of the property is a great place to take a break.
Difficulty
Easy trail, accessed by nearly any off-road vehicle.
History
Gruber ORV Park is a free park, open to the public 24/7 with the exception of special events. Expect dirt bikes, ATVs, UTVs, and full-size vehicle trails. Stock rigs all the way up to rock crawler rigs will enjoy the variety of terrain. (Don't forget to find the bluff area with a spectacular view of the Arkansas River).
Technical Rating