Riley CR 12
Best Time
Spring, Summer, Fall, Winter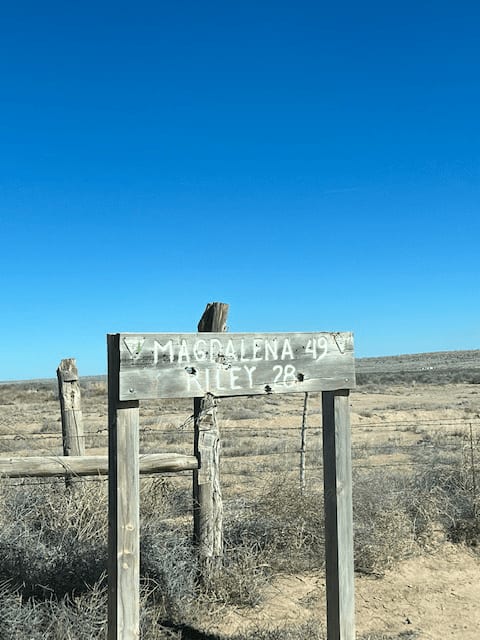 6
Trail Overview
This is a wide-open sky drive that starts on the northwest side of the Sevilleta Wildlife Refuge. It winds around the striking Ladron (Thieves) Mountain. There are a few scattered ranches but most of the area is owned by the federal Bureau of Land Management that borders the Wildlife Refuge. The Ladron Wilderness Area protects the mountain itself from motorized vehicles. Hiking in the wilderness area is rugged and beautiful. The road is sandy and can have some erosion issues after rain. Blowing tumbleweeds can also pose a temporary problem. The last five miles into the Rio Salado are rocky. If the Rio Salado, has little or no water, you can cross and visit what remains of the ghost town of Riley formerly named Santa Rita. The old church still stands and an annual fiesta is held each May.
Difficulty
There can be some sandy washout areas due to erosion and the route becomes rocky.
History
Ladron or Thieves Mountain has many stories of bandits robbing stagecoaches, travelers, and trains and hiding out in this mountainous area. The story of the last train robbery in Belen, NM in 1898 had the robbers "Bronco Bill" Walters and William "Kid" Johnson travel through the town of Santa Rita/Riley. One of the deputies that chased after them, Daniel Bustamante, was mortally wounded in trying to capture the outlaws and is buried in the cemetery there.
Technical Rating