Cottonwood Flat
Best Time
Spring Summer Fall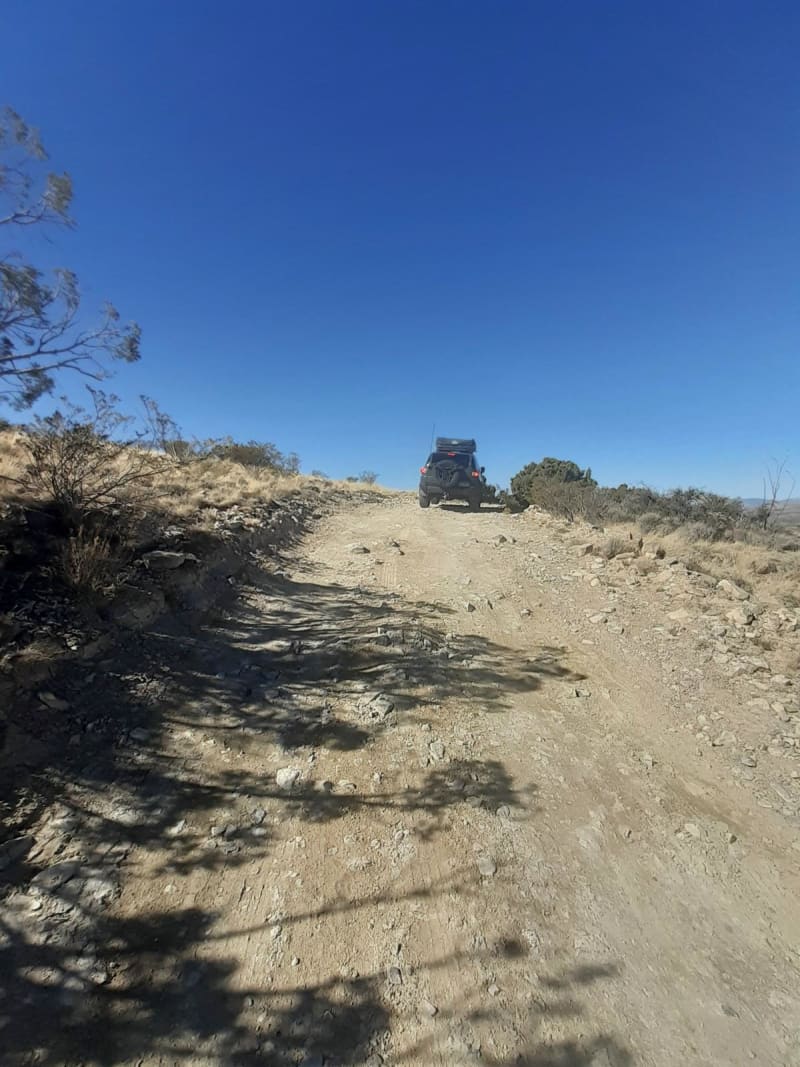 7
Trail Overview
This trail is a through trail beginning at Virden Road off Hwy 70 N, 15 min past Tularosa, and ending on La Luz Canyon Road. Elevation ranges from 5,900 to 7,825, and in winter months expect a snowy and muddy trail requiring 4WD in some areas. There are various dispersed camp sites closer to the La Luz side of the trail. Forest Service Road 9207 Ys left at around two miles. This trail will go higher in elevation and lead to Co Road B017 (Nogal Canyon Road). This road leads back to Hwy 70. At almost seven miles, you can veer right, back to La Luz Canyon, or left up in elevation to Laboricita Canyon Road that dead ends a few miles up. Overall, this is a nice trail that's rocky and muddy with signs of wildlife and large pine trees. There are not many areas to pass or pull out along the trail.
Difficulty
The trail is easy, but there are almost no opportunities to pass. Some steep grades and washouts create a slow-moving and muddy track.
Get the App
Find Off-Road Trails
Unlock more information on Cottonwood Flat.