South Relief Canyon
Best Time
Fall, Summer, Spring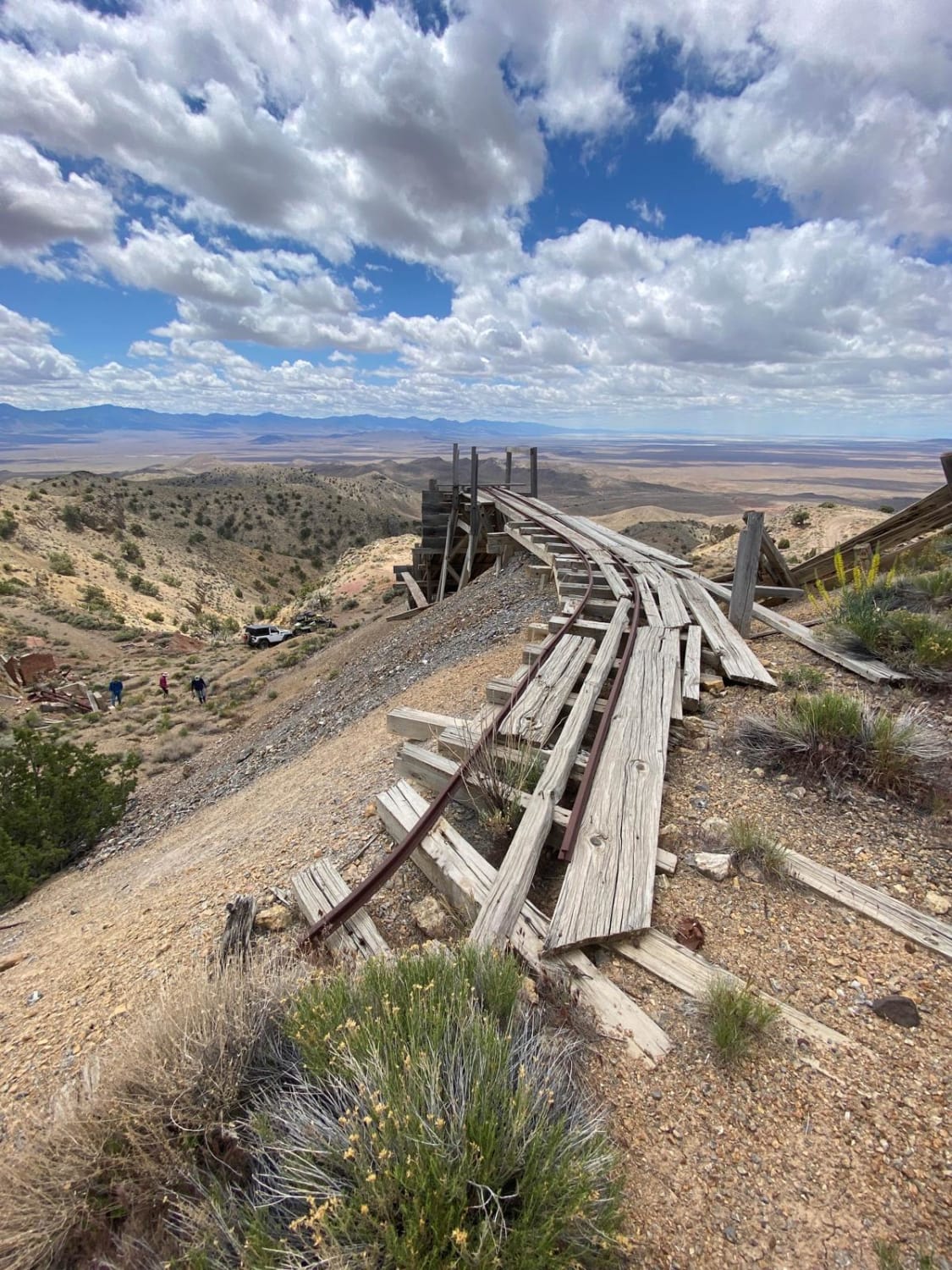 15
Trail Overview
This canyon is made up of old mining roads that have seen decades of erosion. You start down at Packard Flat. This area has flour fine dirt that will cover everything in dust. Proceeding to the top of the hill is Red Bird Mine. The road is cut narrow into the side mountain and has been eroded over the years. From the top of the hill, you will head down to the valley floor to check out more mines till you end at the main Coal Canyon Road.
Difficulty
Starts off with silty dust with the potential burying yourself. Narrow road at the top of the hill that has been eroded over the years.
History
Many of the mines up on the hill were mining Mercury. Most of the sites still have furnaces and retorts to capture the mercury. Cinnabar ore, cherry red to neon pink in color, is baked in the furnace to cook off the mercury which is then captured in gas form by a series of pipes where it condenses into liquid metal. The large open pit mines on the valley floor are iron mines.
Technical Rating