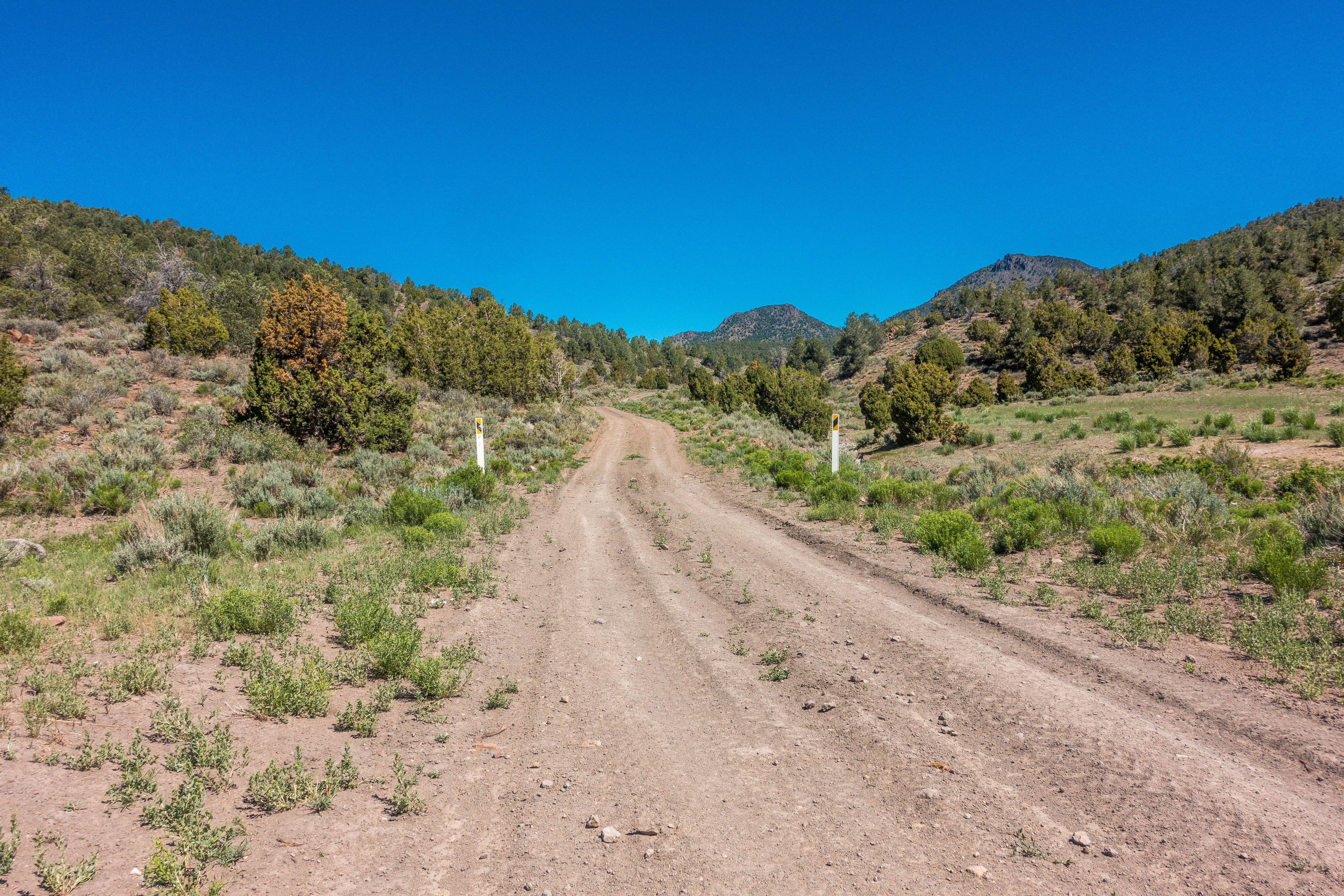 8
Trail Overview
This trail gives you the chance to retrace the steps of miners seeking silver and gold. The trail provides views of the Mokomoke Mountains and the White Pine Range before dropping you into the high mountain valley that was once the bustling mining town of Hamilton. A high-clearance, four wheel drive vehicle is highly recommended, and summertime access is your best bet. The road to Hamilton is a seasonal road, and completely closed during winter months. Once you arrive at Hamilton, you will find a few signs of the past, including ruins from old structures, abandoned mining equipment, and most often, wild horses grazing.
Difficulty
Trail will be impassable in winter due to snow, check local conditions before attempting.
History
After silver was discovered at a place called Treasure Hill in 1867, the town of Hamilton was born. Within 2 years the population grew to 20,000 people. Quickly banks, schools, court houses, churches, and saloons followed. But by 1887, the silver had run out, several fires destroyed much of town, and people left to pursue other opportunities. Nothing lasts forever.
Technical Rating