Pioneer Road
Best Time
Winter, Fall, Spring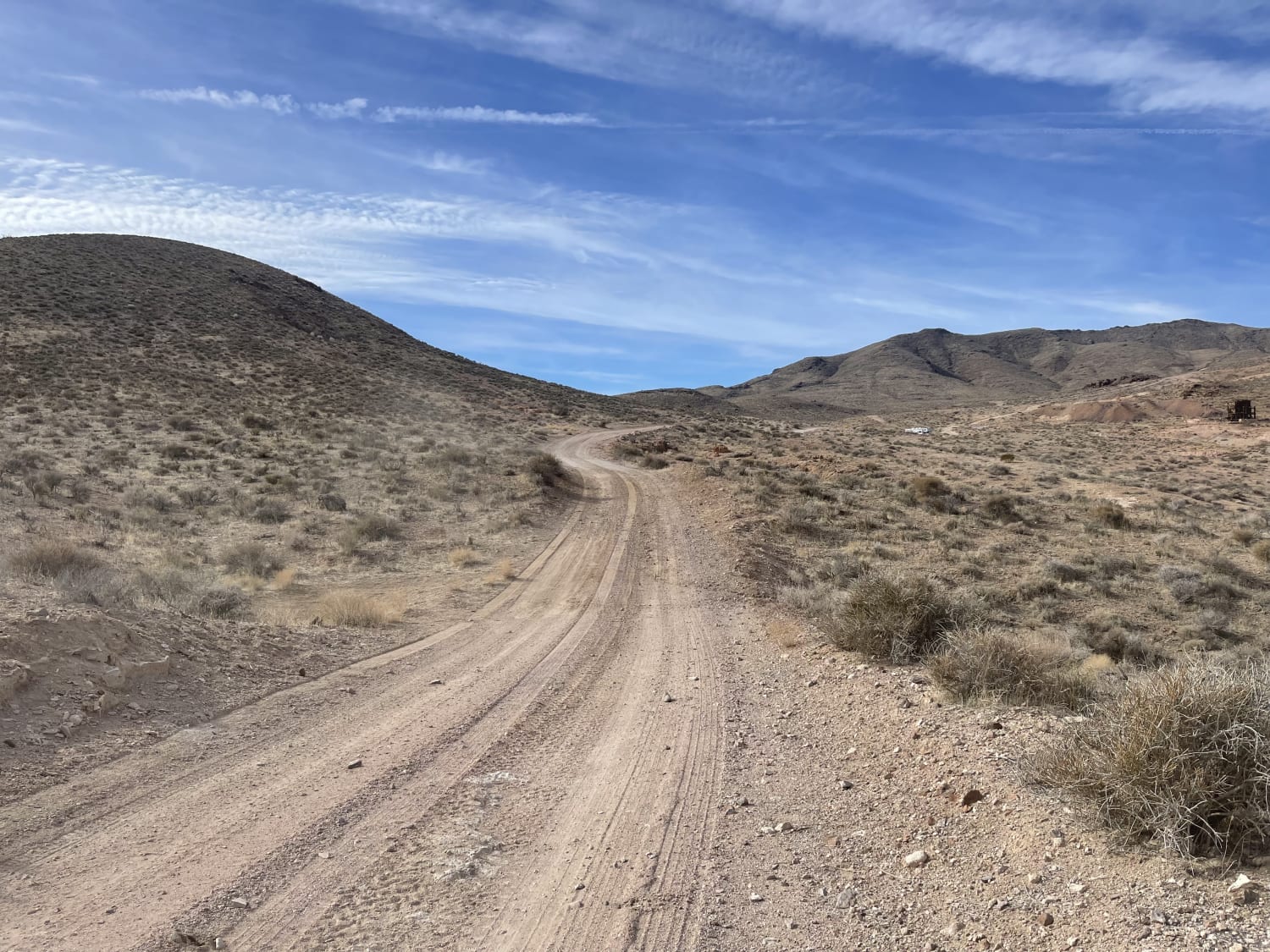 15
Trail Overview
A mostly easy trail, except for the last 100 yards that complete the trail to the mine. There is plenty of room for oncoming traffic, and the trail is well graded. 2 bars LTE at the bottom and no service up by the mines. Use caution near the mines. There is plenty of dispersed camping around the trail ends at the Mayflower mine.
Difficulty
An easy graded trail some washboard, the last 100 years may be waled if your vehicle is not capable to get to the mine.
History
The Mayflower Gold Mine is near Beatty, Nevada. Historically the site has been associated with the Bullfrog-Pioneer Mining District which is now part of the Death Valley National Park. The Mayflower Gold Mine was closed at the time of data entry with no known plans to re-open. Production size when active was considered to be small. Mine operations consist of underground workings. There is one known shaft. Subsurface length extends a maximum of 1,067 meters (3,500 feet). The ore mined is composed of gold. The ore body extends 1.52 meters (4.99 feet) in width. The host rock in this area is tuff from the Pliocene epoch 5.33 to 2.58 million years ago. The Great Basin of the Intermontane Plateaus characterizes the geomorphology of the surrounding area.
Status Reports
There are no status reports yet for this trail.