Pine Nut Mountains Vista Trail
Pine Nut Mountains Vista Trail
Best Time
Spring Summer Fall Winter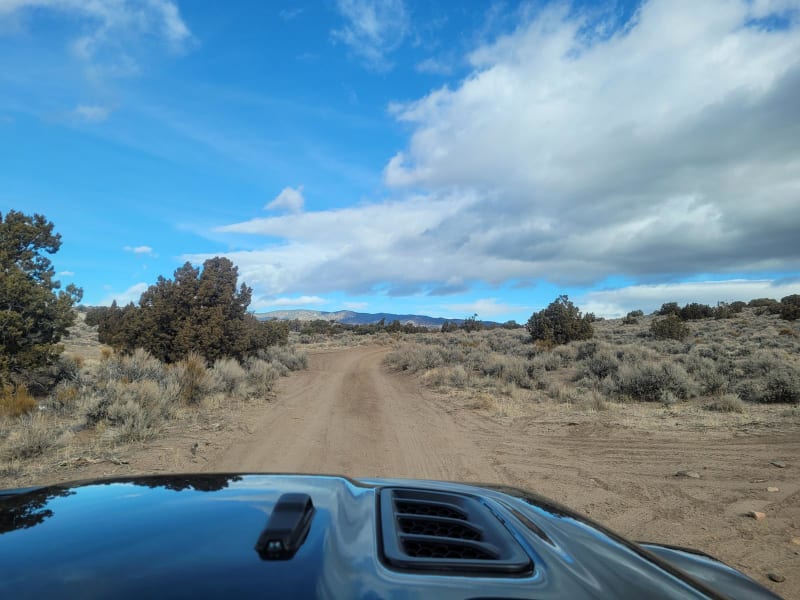 10
Trail Overview
Located in the Johnson OHV park, this trail has views of Minden, the Sierra Nevada Mountains, and Pine Nut Mountains. A man-made dirt pile is meant to block the trail at 4.82 miles. At this point, along the ridge, there is a small area where you can turn around. The dirt trail is a double-track trail. It has several steep, rocky and rutted areas that will require 4WD with high clearance. Food, gas and lodging are available at the trailhead located 10 miles from Minden, NV along Hwy 395.
Difficulty
Dirt, sand, and rocky road, steep in several places with 12" obstacles. Trail is unmaintained after rain or snow. The road is double-track one-way traffic. A few tall stones and obstacles under 6" can be easily avoided. The road is rutted and elevation changes are steep with no ledges.
Get the App
Find Off-Road Trails
Unlock more information on Pine Nut Mountains Vista Trail.