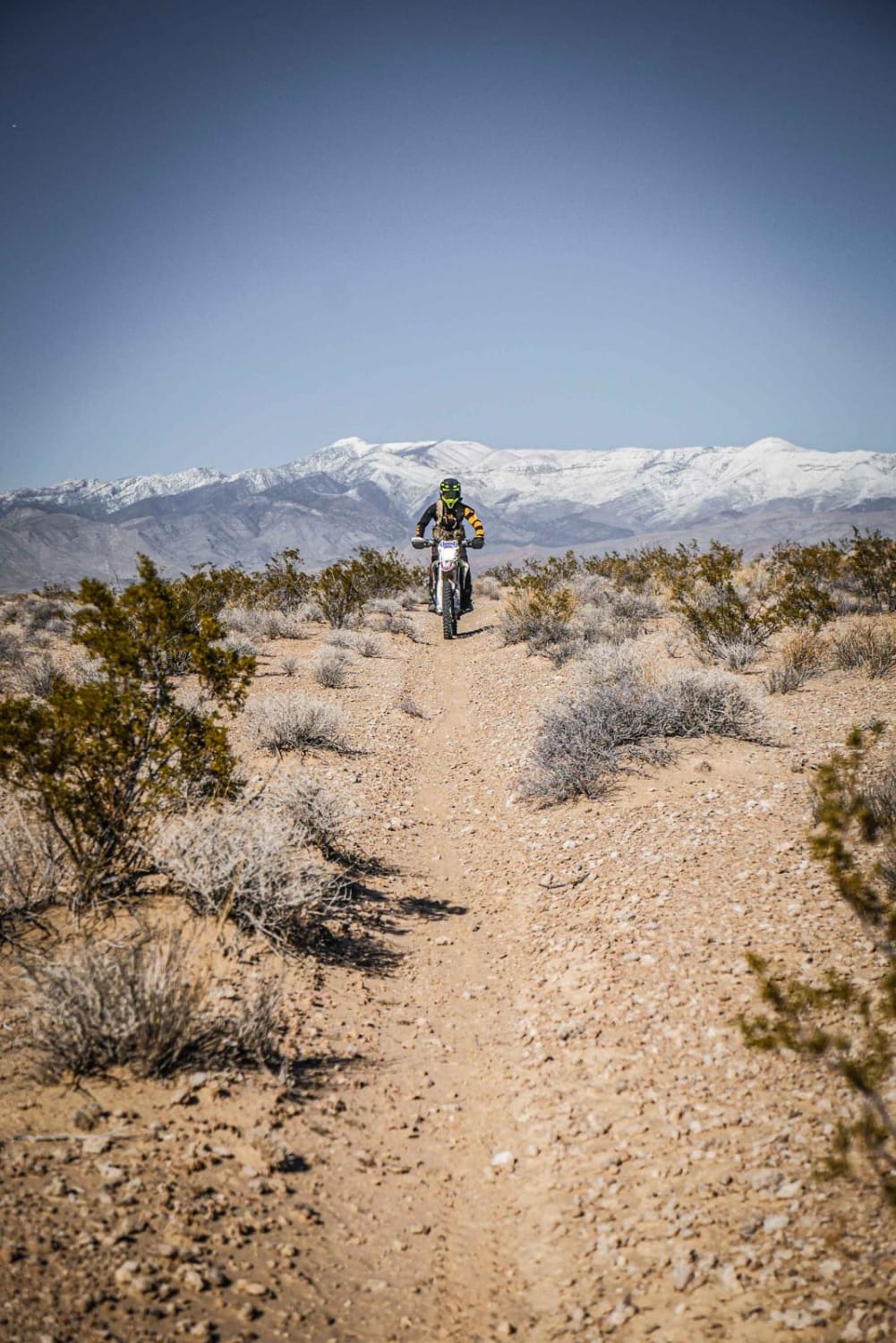 6
Trail Overview
The Pants Trail is probably one of the more popular trails in this trail system SE of Pahrump, NV. It's a fun and flowy 6-mile trail that has fewer loose rocks than the rest of the trails in the area. This is a faster trail because it's mostly smooth, straight, and flat. From the south trailhead, it starts as a faint trail that turns sharply north from the Shorts Trail. It drops into a smooth wide wash with lots of lines to choose from in between lots of bushes. You aren't in the wash for very long though, and it's easy to miss the exit from the wash on the right. It turns into a smooth soft dirt trail for the rest of the ride. There are a few more whoops on this trail compared to other trails in the area from more use, but they aren't very bad. It crosses lots of ravines and washes that are sometimes a three-foot drop that you have to watch out for when going fast. When riding north you'll have an awesome view of the snow-capped Spring Mountains. The trail crosses the Andy Tk2 and Tk3 Trails and also crosses the Old Spanish Trail, a historic route from the 1800s. It ends at another jeep road that connects back to Cathedral Canyon Road.
Difficulty
This trail is easy and consistently fast, fun, and smooth.
History
A portion of the Old Spanish Trail runs through this area, a historic transportation route from the 1800s.
Technical Rating