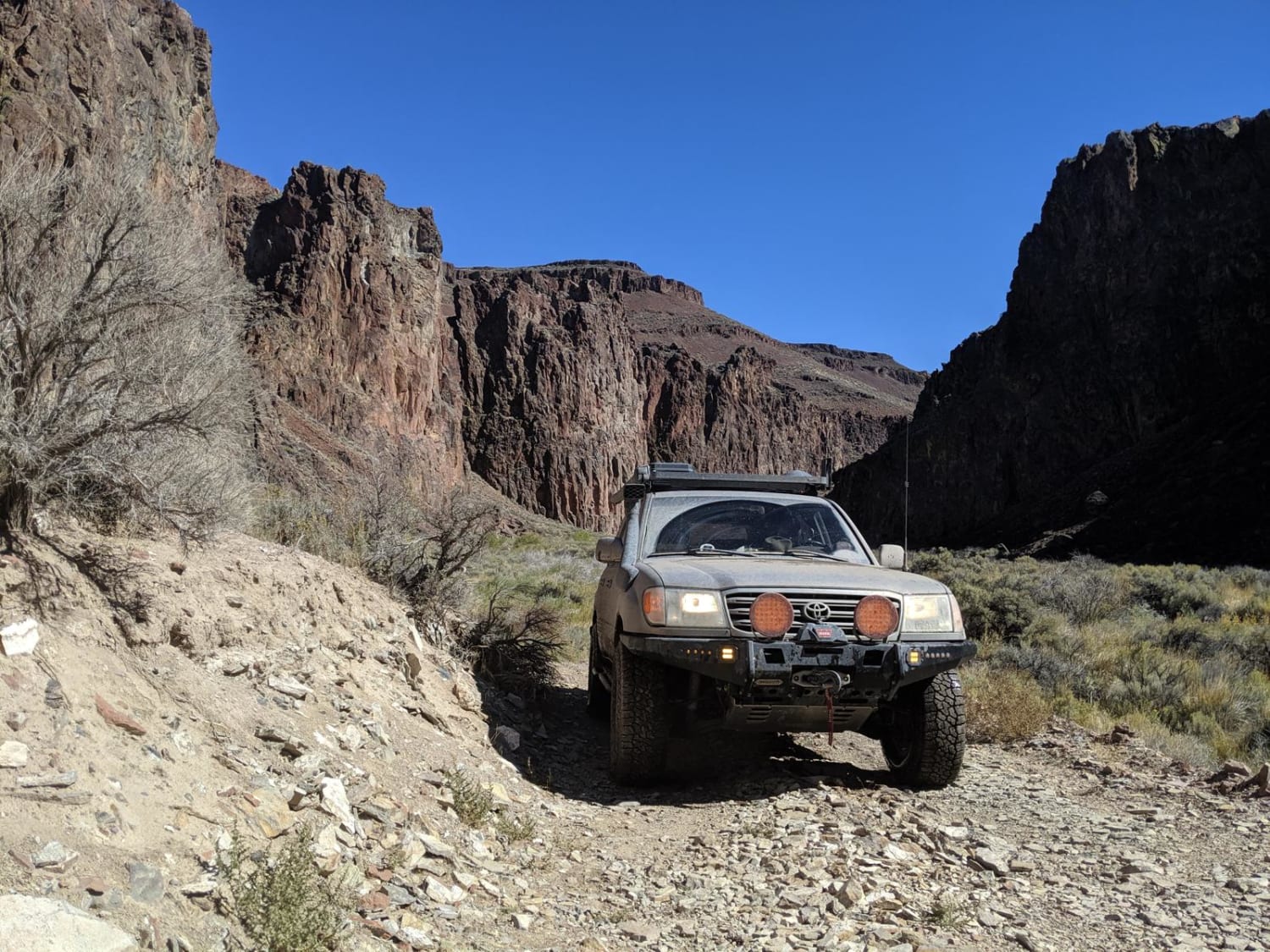 4
Trail Overview
High Rock Canyon is a rugged, two-track trail following the canyon floor and crossing High Rock Creek multiple times. It is accessed from the east via NV-8 at NV-34. This trail connects on its eastern end with Soldier's Meadow, where there is camping and hot/cold springs. From Soldier's Meadow, you can continue north up through the Summit Lake Reservation and the North Black Rock Wilderness to Oregon's Alvord Playa and Steens Mountain, or turn south to explore the Black Rock Playa, which is home of the yearly Burning Man Festival. High clearance is advised and access is only viable during dry weather. Summer will be very hot and there is no potable water in the area. Fall is the best time to visit.
Difficulty
The 16 miles of the canyon itself is a fun two-track that crosses the creek multiple times. Washouts are common and the banks are continually changing.
History
The Indian trail through High Rock Canyon was first recorded by Captain John Fremont in 1844. The Applegate brothers guided emigrant wagon trains through the canyon on their way to Oregon's Willamette Valley. In 1849 and into the 1850's it was a well beaten path to the gold fields and towns of California.
Technical Rating