Tin Cup Dispersed
Best Time
Fall, Summer, Spring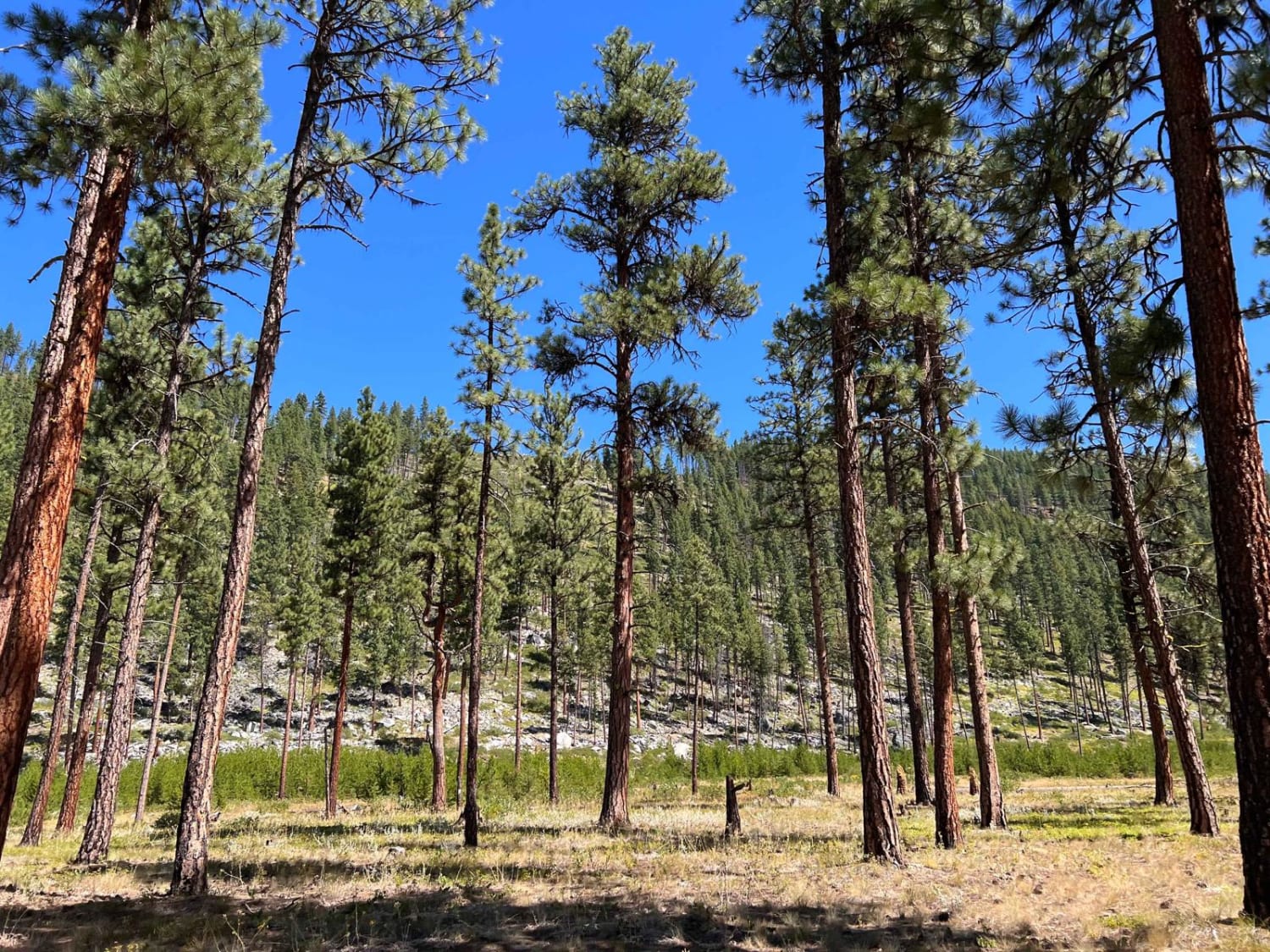 18
Trail Overview
This is a shorter, very rutted dirt trail running along Tin Cup Creek with lots of dispersed camping access. Some sites are close to the stream with water access; some are just nestled in the trees. Lots of the sites are large enough to accommodate campers and trailers. It is slow going with all the potholes and ruts. The trail ends at multiple offshoots to campsites. There is an offshoot that continues to a gate and private property. It does have a small turnaround. Not trailer turnaround size, though. This is an excellent area for camping and feeling away from everything, yet it's very close to the cute town of Darby. It's a quick run into town for a bite to eat, fuel, or groceries--no winter maintenance. Cell service fades in and out depending on where you are on the trail.
Difficulty
Easy, but lots of potholes and ruts make for slow going. Mostly wide enough for two vehicle to pass.
Status Reports
There are no status reports yet for this trail.