Paul Bunyan Southern Single Track Bypass
Best Time
Spring, Summer, Fall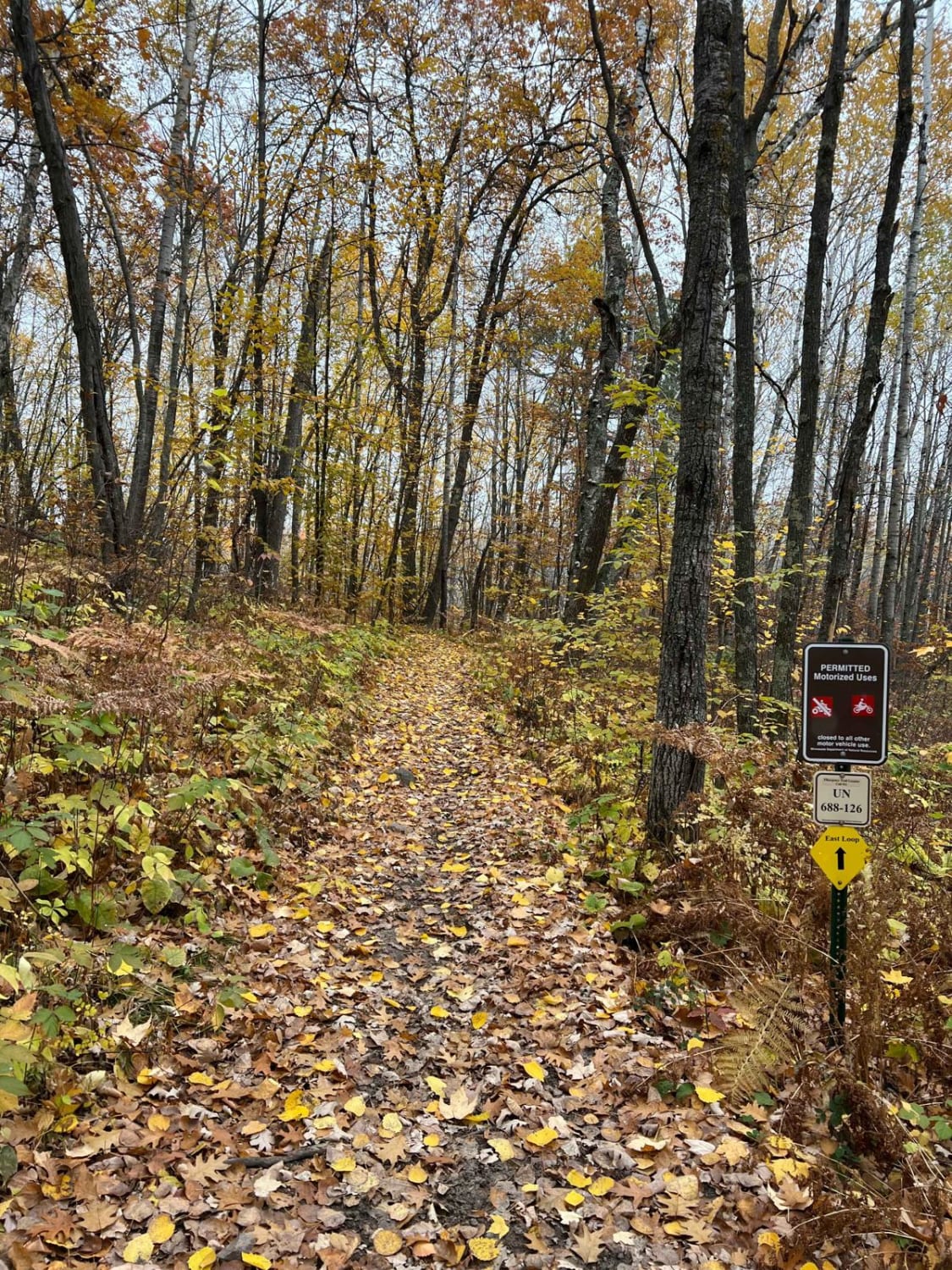 6
Trail Overview
This is a simpler dirt bike trail with multiple pretty lakes and ponds. The trail was quite narrow but overall is a pretty mellow single track. If you are leaving Stompin' Grounds campground or you parked at the campground trail lot, this dirt bike trail will quickly get you past most of the southern forest roads and trails to the dirt bike trails east of state highway 64. The trail has some roots and rocks but overall is doable and a scenic ride.General Note on Trail Riding in MN: Many trails heavily change in difficulty depending on the time of the year, weather conditions, and proximity to the trailhead. These areas have lots of birch trees which will routinely drop over trails. Many local clubs tend to the trails but there may be obstacles that come up if there was a thunderstorm the week prior. Rain and snow can also heavily change the trails as often rutted trails get more washed out, puddles become deeper, mud is stickier, and rocks/roots become slippery. The time of year can also dramatically change the landscape. Some trails that seem wide open after fall can be very dense and narrow before leaves begin to fall. Once birch leaves have fallen, trails become unpredictable as everything is covered by the leaves except larger obstacles. I have also seen a black bear once so it may be advantageous to carry some bear spray as a precaution but for many years it only happened once and just by dumpsters.
Difficulty
Some sandy, rocky, and narrow spots. A few roots and small inclines and declines but nothing to difficult.
Status Reports
There are no status reports yet for this trail.