Happy Hollow FSR 787
Best Time
Spring, Summer, Fall, Winter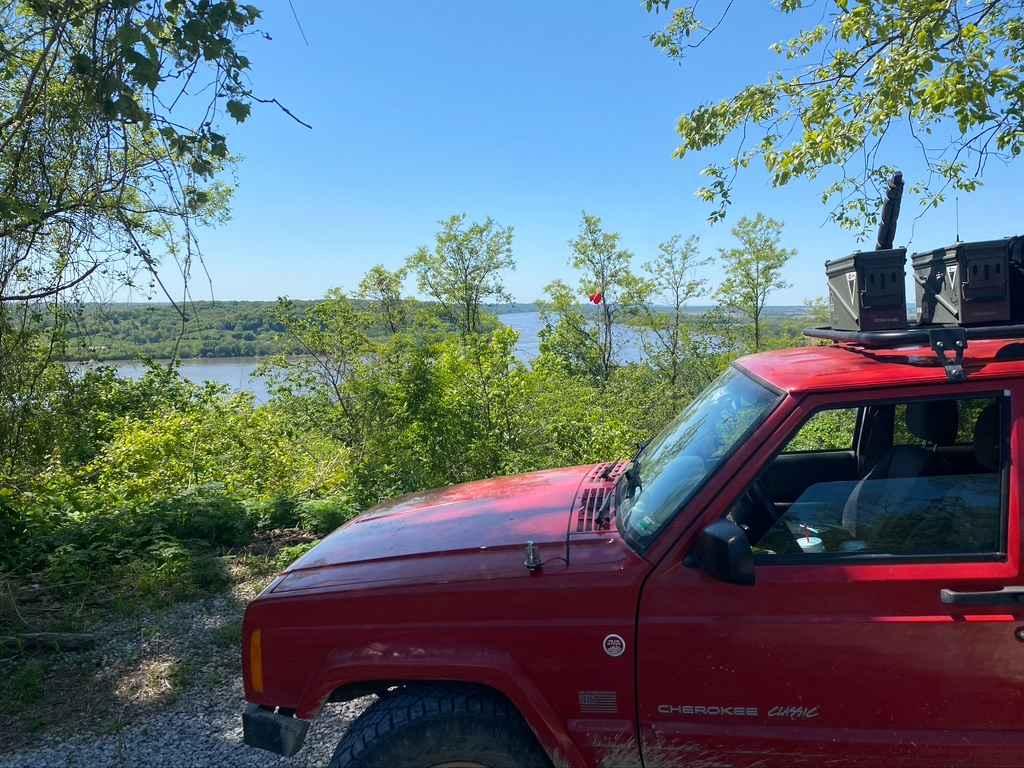 16
Trail Overview
The Happy Hollow FSR 787 is a gravel forestry route in the northwest Mississippi Bluffs sector of Shawnee National Forest. The trail specifically goes up into the hills along the Mississippi River north of Grand Tower, IL. It climbs just shy of 300 feet over the first .7 mile of the gravel, which is pretty steep for the area, this leads you to some great overlook spots at the river bend below. The second half of the trail rides along the ridge top, with a few hills along the way, leading to an old retired fire tower plot, where there is a turnaround location. If you choose to you can walk the last 500 feet where the trail has overgrown, you can still see the foundation points from the old tower.
Difficulty
The difficulty is all in the climb up or down the main hill, it shows signs of water erosion and minimal rutting, but when maintained regularly the road should remain very doable for even 2WD vehicles, but with heavy rainwater coming down the hill and the steep grade factor added in, it would amplify the difficult up to the 2/10 range. On the ridge top, there was a few bare dirt sections that suggest minimum water collection spots exist, but the sun dries them up quickly. The normal gravel road complications of washboarding, mounding, and potholes should be expected.
History
Historically the sandstone bluffs that this area is laying upon is known as Fountain Bluffs. The fire tower that once stood at the end of the Happy Hollow FSR 787, was built in 1933-1934, and served the southern Illinois people for fire watch purposes until the 1960s, and was removed sometime during or after said decade. The CCC also set up Camp Glenn to occupy and house 170 men for road building and construction purposes in the area, from 1933-1937. The areas at the river overlook once had picnic tables and more tourist accommodations, but were destroyed in the depression era and were replaced just to be destroyed again, this led to the slow fade of tourism to the Fountain Bluffs area, to the little known status of the area that exists now in the 2020's.
Technical Rating