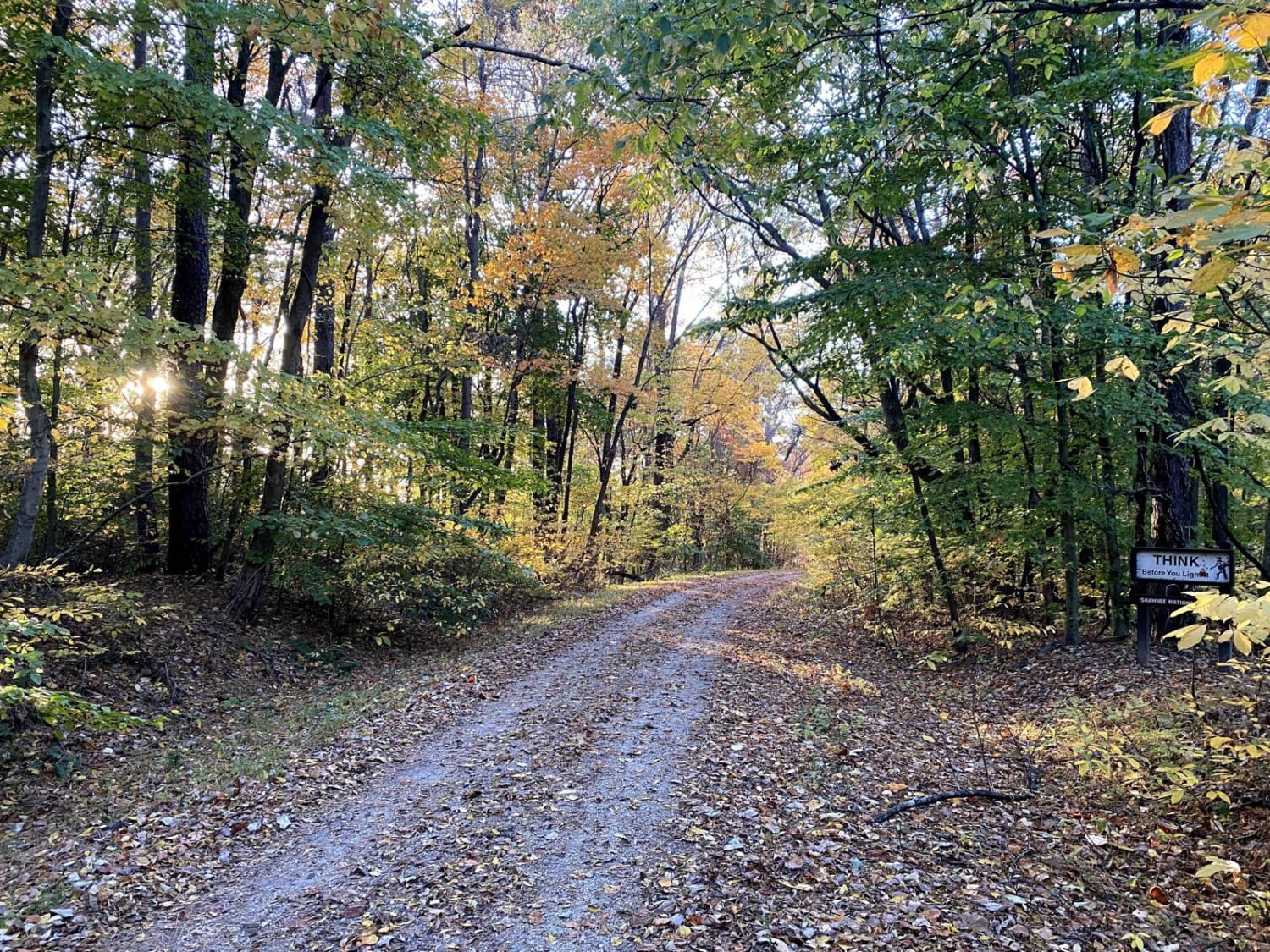 11
Trail Overview
Gale Trail Road (or the 272) is a Shawnee Nation Forest gravel nature viewing trail that has slowly degraded into a trail that gives a challenge, yet remains scenic. The farther west you go, the less maintained and tighter it gets. Expect ruts, medium-grade hills, occasional mud pits, and split-up sections of gravel road that slowly fade into a solid natural dirt trail.
Difficulty
Gale Trail Rd (272) was a once well maintained nature viewing gravel road that has evolved into a trail that only seems to get less maintained as you travel deeper within, it features a gatekeeping rutted off-cambered hill within the first half mile that will give you a thrill for what is ahead. Though 30-40% is still beautiful gravel covered nature viewing roads, the trail progressively degrades to be more narrow, mostly natural trail, with more rutted hills, also including mud pits at the bottom of every valley. Rainy seasons and wet conditions make the difficulty of this trail increase.
History
This Trail and the 273 used to seamlessly connect, bridging the gap between two roads of the local Gale, IL area, unfortunately, the 273 was closed and is no longer OHV legal to use, but can still be walked starting at the west end of the 272.
Status Reports
There are no status reports yet for this trail.