Oakwood Bottoms/Turkey Bayou FSR 786/786R
Best Time
Spring, Summer, Fall, Winter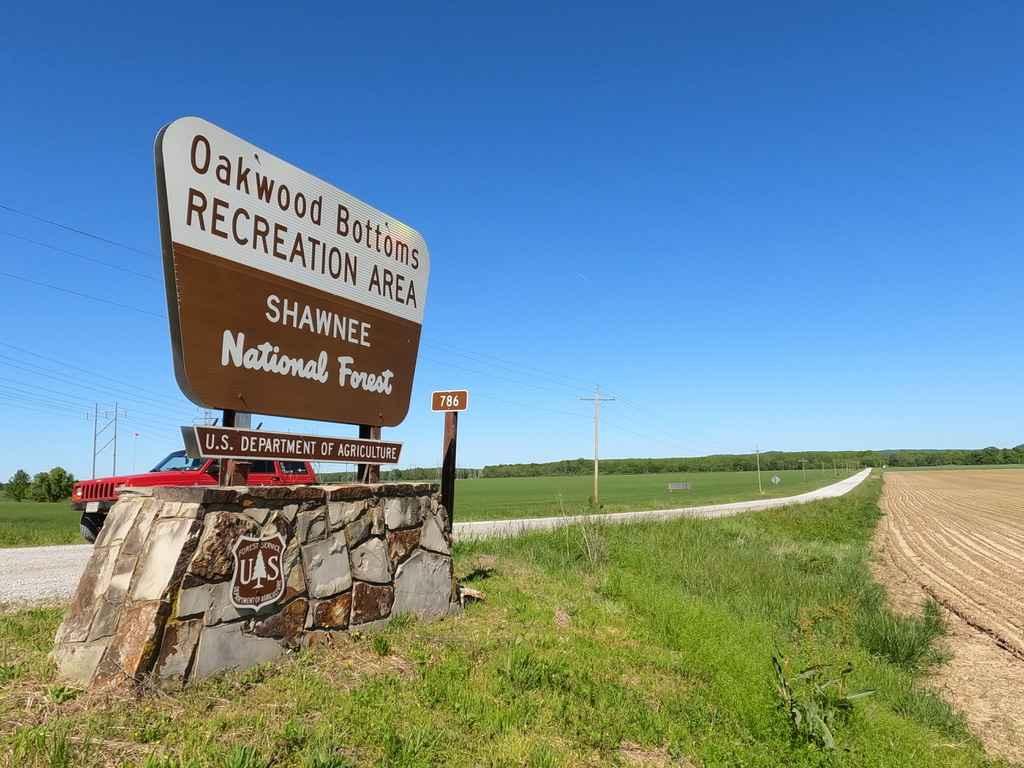 15
Trail Overview
The Oakwood Bottoms FSR 786, and Turkey Bayou FSR 786R, also know in the forestry maps as Johns Spur Road, is a gravel forestry road through the wetland bottoms in the northwest Mississippi Bluffs sector of Shawnee National Forest. Through there is two separate road names and IDs the road seamlessly connects with no signage separating them. The road is easy and decently maintained, but features some heavy pot holes, the road is generally flat and traverses only feet above the wetlands that surrounds it. There is many attractions along it's route, the road ultimately crosses the big muddy river levee, and leads to the Turkey Bayou (body of water) and the primitive and RV (no hook up) campsite of the same name is open year-round.
Difficulty
The road is easy, generally flat, and well maintained, but does feature potholes, and could get to the level of having moderate washboarding and mounding if the road was left unmaintained for an extended period. The area is potential to flood when rain is heavy and the river water levels are up, during this scenario and time, the road should not be used.
History
In the area there is much history concerning Shawnee National Forest, the Big Muddy River Levee, wetland, and Mississippi Bluffs (FSR 236 and 345 area), and this info can be found on the specific trails in those areas.
Technical Rating