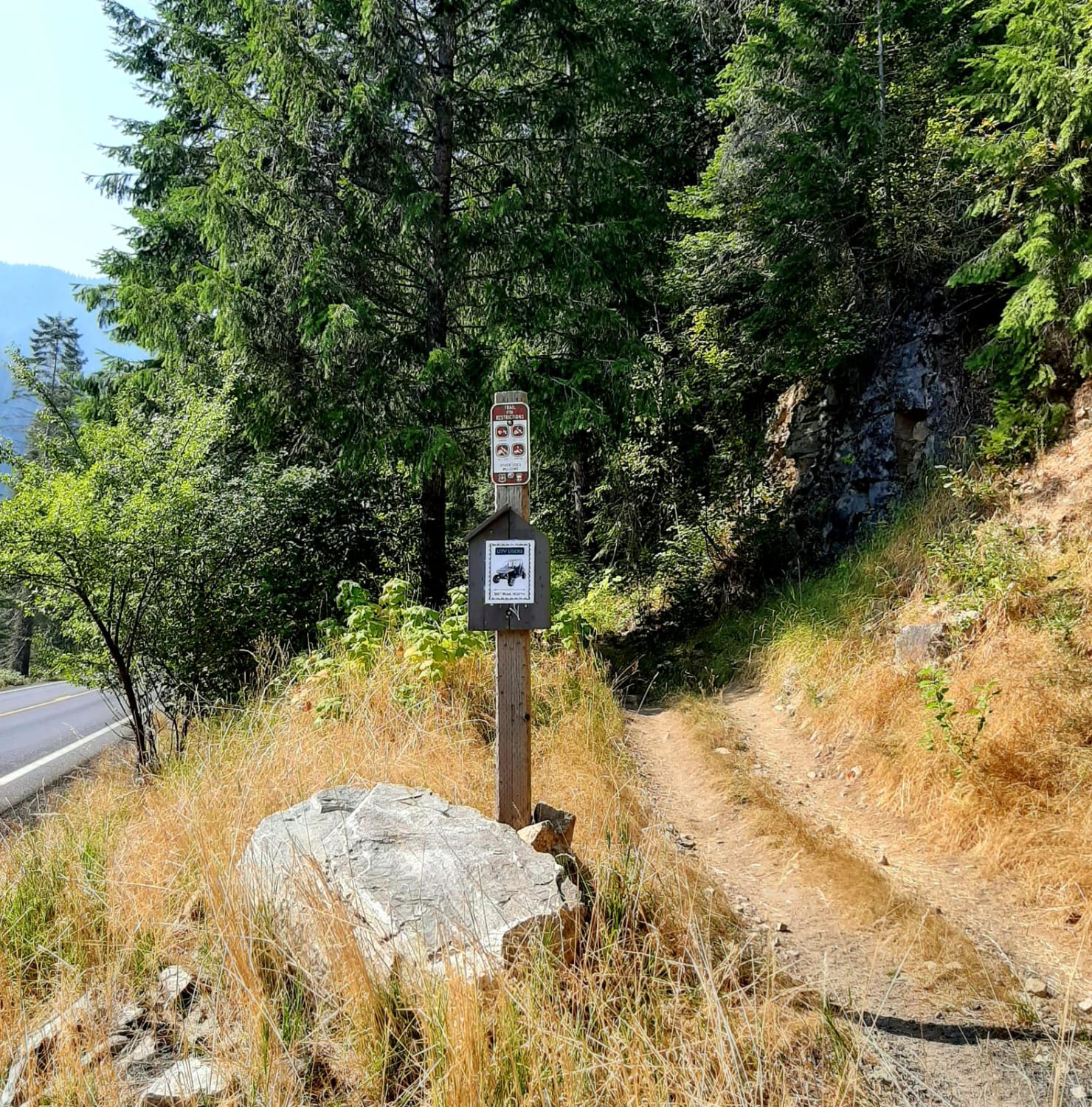 6
Trail Overview
Trailhead is off the highway with limited parking of about 200 feet of one-lane parking. Use caution when unloading, as this part of the highway can get busy during spring and early summer with rafters, kayakers, and others.The trail is not far from Lowell, Idaho. With a population of 23, it does not offer many luxuries. There are two business, Ryan's Widerness Inn and Cafe for food and lodging, and Three Rivers Resort with campsites, cabins, motel rooms, a swimming pool/hot tubs, store, lounge and cafe. The gas station is closed at this time. The nearest gas is in Kooskia. Salmon can be seen swimming upstream on the Lochsa River.The trail ties into Van Camp 481 Bimmerrick meadows trail as well as many others. You can ride from this trail to many of the lookouts. Rocky Ridge Lake on the Lolo Motorway can be reached for a nice day roundtrip. The trails in this area offer beautiful veiws and great historical value. This trail is used by motorized and non- motorized users and is a one-lane, two-way trail with limited space for turn-out, so caution should be used. This trail has no major obstacles, and the one water crossing has a nice bridge. Cell service on this trail is non existant. This trail is closed to motorized vehicles from October 1 through May 1.
Difficulty
Some narrow areas with steep banks.
History
During a fire in 1920, firefighters had little to eat but Van Camp Pork and Beans. A member of the crew nailed a box end to a tree and crossed out the pork and beans. The story claims that the sign stood until another fire in 1934.
Technical Rating