Nelson Ridge
Best Time
Fall, Summer, Spring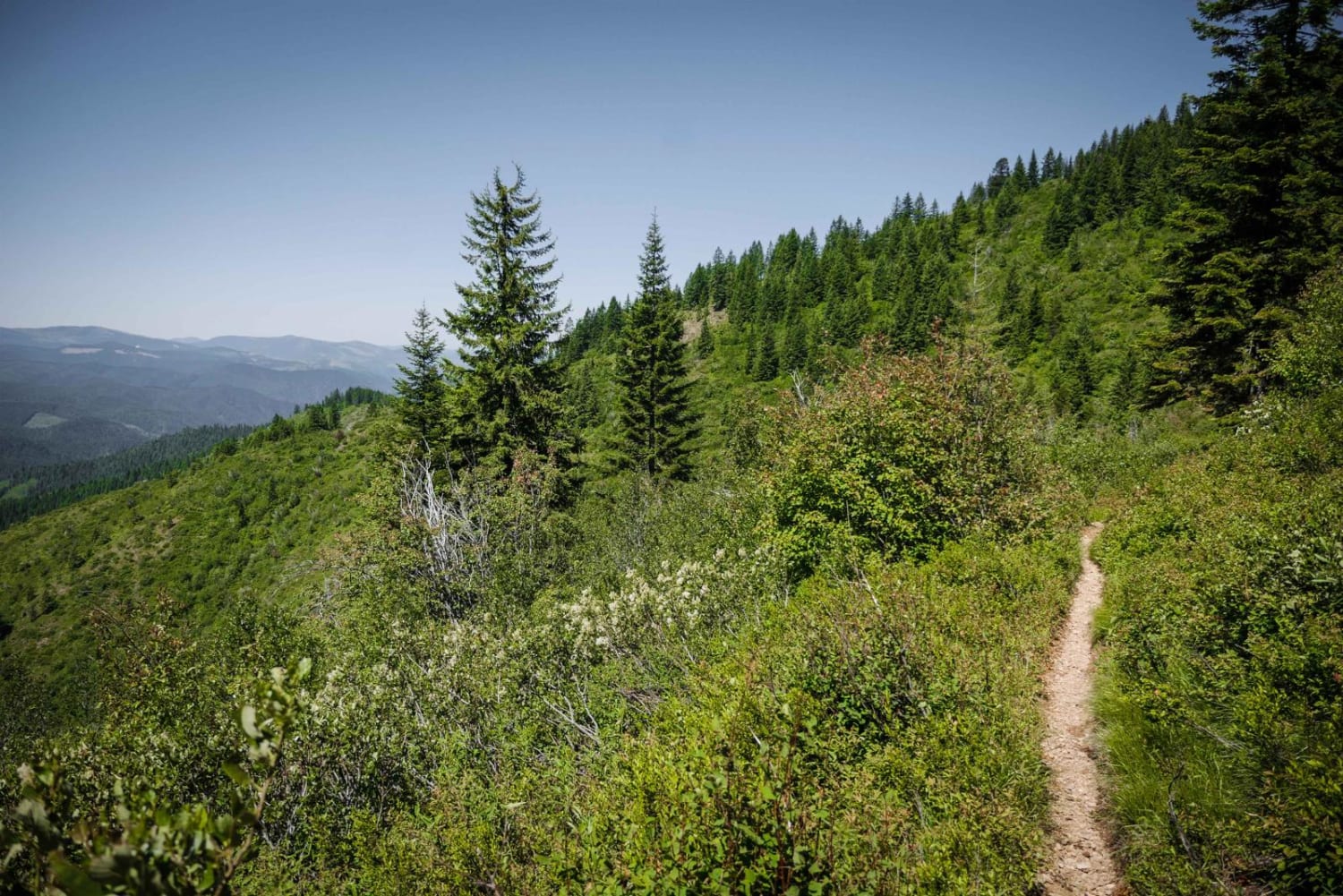 13
Trail Overview
This is a longer ridgeline single track in the St. Joe National Forest between Avery and Wallace, Idaho. It's a skinny single track for the entire 9 miles, side-hilling most of the way through a mix of super lush forest, and exposed grassy hillsides. The exposure on this trail is moderate compared to some of the other trails in the area that have more extreme exposure. This trail is wider in spots, and it's even got some brake bumps and troughs from higher use since this is one of the more popular trails to make the ride from Wallace to Avery. It's a popular ride here to ride between the two towns to get lunch and refuel. The slope on the side-hilling sections is more gradual for the majority of the trail, except at the south end by Avery. The south end of the trail has some of the most exposure, on a really narrow trail through some scree sections with switchbacks. This is the most difficult part of the trail. One of the switchbacks has a rock obstacle, but they are mostly smooth and not so tight, and there's one big root right as you start the trail from Avery. It's a really fun trail because of the mix of terrains. One side of the mountain is super lush and feels like a jungle, with good shade coverage, and one side is on a wide open hillside with expansive views. Most of the trail is pretty smooth with few roots and rocks, but with several water bars going across the trail. It's a mostly steady grade and not too steep (downhill to Avery, or uphill to Shefoot Mountain). This trail is typically clear of logs because it is one of the more popular routes in this trail system.
Difficulty
Intermediate single track with narrow sections, moderate exposure, scree, and switchbacks.
Status Reports
There are no status reports yet for this trail.