Beason Meadow No. 228 (Part 1)
Best Time
Summer, Fall, Spring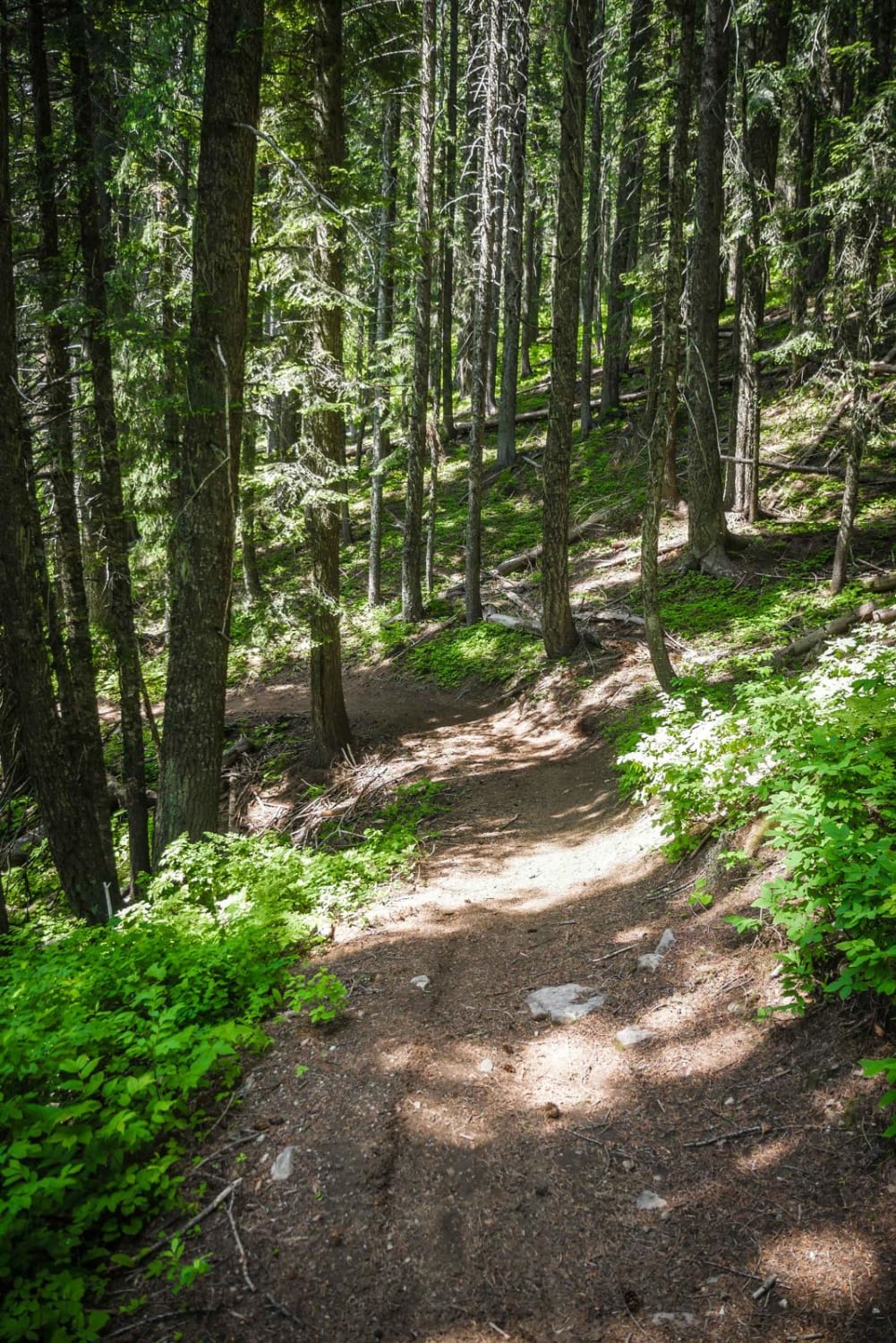 5
Trail Overview
This short section of Beason Meadows single track starts from the intersection with the Beason Meadows ATV trail and drops down onto a shelf trail going steadily downhill with a few roots and brake bumps, but not many rocks. The trail is pretty narrow, with a gradual slope to the side of you as you go through a beautiful forest of white pines. It drops onto White Pine Gulch Road after .4 miles. From here, take the road right and the trail starts again on the left in about a quarter of a mile. It drops off the road into a clear-cut area with lots of tree stumps. This next entrance to the trail is unmarked because it has been rerouted around a section of downed trees due to logging activity. If you try to go onto the section of trail directly across the road from where it dumps onto White Pine Gulch, it is full of thick downed logs and you'll likely have to turn around. This reroutes will be more obvious when riding toward Bald Mountain rather than when riding toward Highway 6. Part 2 of the Beason Meadows trail continues as a narrow and fun single track through the forest with moderate challenges such as switchbacks, small roots, and shelfy side-hilling sections.
Difficulty
Easy alpine single track with gradual decline with easy challenges such as roots and narrow sections of trail.
Status Reports
There are no status reports yet for this trail.