Caribou City Trail #165
Best Time
Spring, Summer, Fall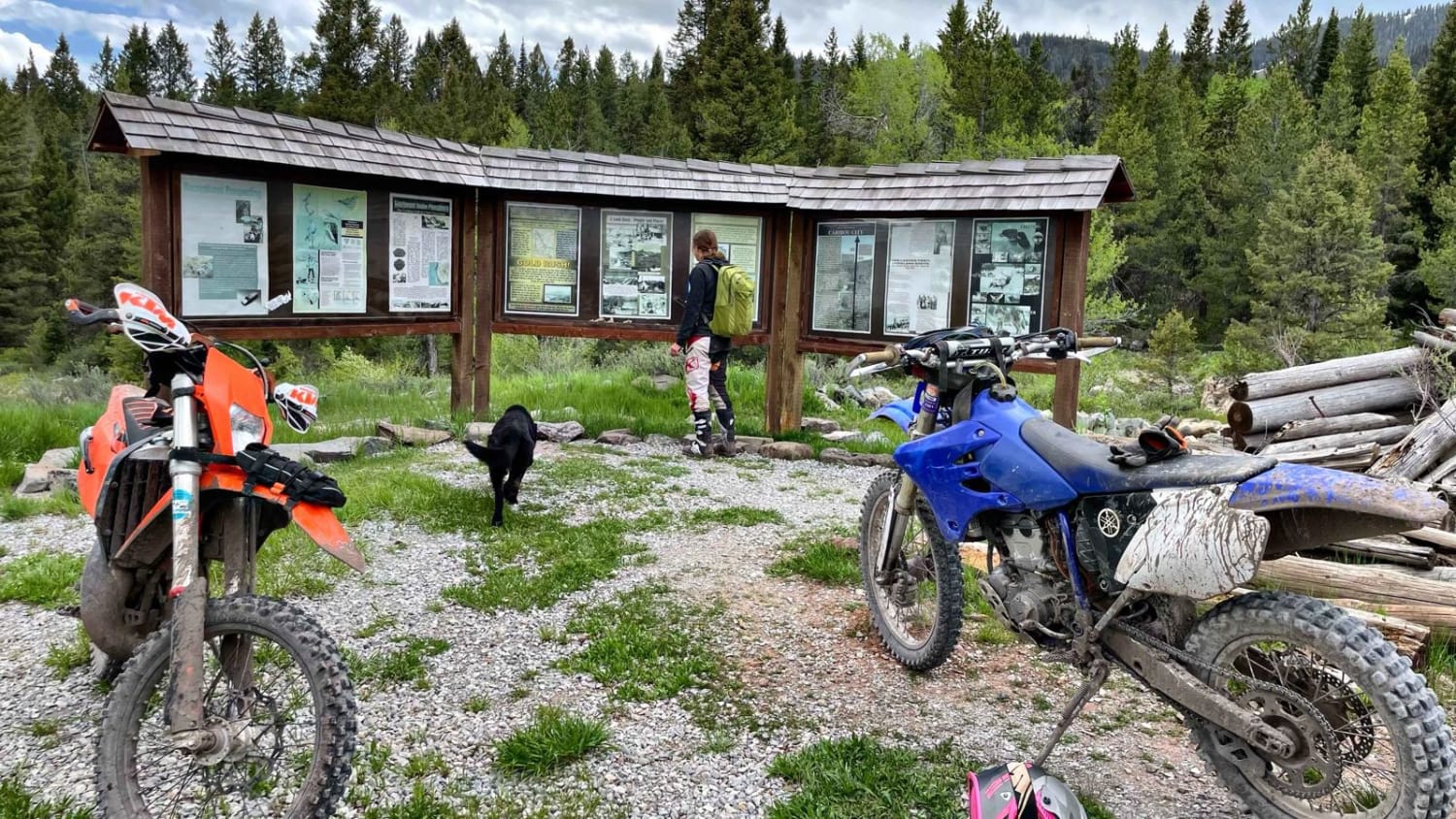 13
Trail Overview
This road is highly visited, and worth the trip in winter (snowmobile only) and in Spring, Summer, and Fall. At the end of this ORV trail, you will learn about 1860s Caribou City Mining Town and be able to hike, mountain bike, and horse ride additional trails beyond. Plenty of space to turn around a large trailer. There is no cell reception. In the spring and summer, bring mosquito repellant and sunscreen. Plenty of boondocking campsites off this trail. The travel time, one-way, took less than 10 minutes on a dirt bike, SUV and trailer will most likely take you about 20-30 minutes. This trail takes you to the old Caribou City. The town is a ghost town that was founded in 1897 when Cariboo (later changed to Caribou) Jack found gold near the base of Caribou Mountain. See https://www.ghosttowns.com/states/id/cariboucity.html for more of a description. This is a fun offshoot from the Dan's Creek to Caribou Basin ride and is well worth the trip to the base of the mountain. There are pretty bridged creek crossings with existing mining claims to pan the river. The top of the trail has mining tailings, toppled buildings, and informative posters. There is also access to hiking trails for more gorgeous views and dense woods.
Difficulty
Easy well maintained access road
Status Reports
There are no status reports yet for this trail.