Alder Creek Loop at Chimney Gulch
Best Time
Spring, Summer, Fall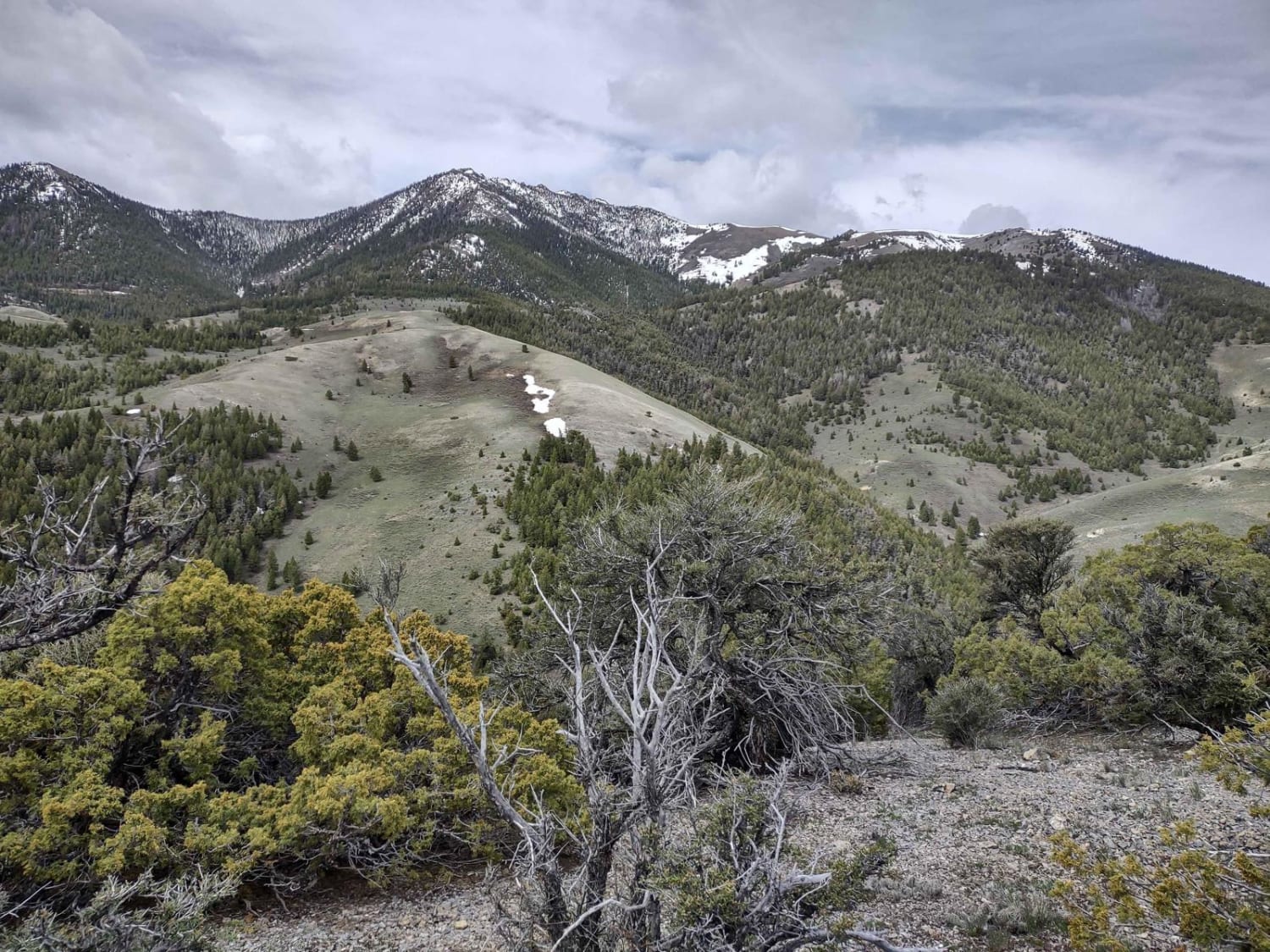 6
Trail Overview
This two-and-a-half-mile loop goes from Chimney Gulch to the Tuscarora Gulch Trail. You go up to 8113 feet in the Lost River Range. This trail is also called Cliff Creek Road on the map. Early springtime it will be snowy, especially in the trees. Elk and deer are plentiful at certain times of the year.
Difficulty
These roads will experience erosion during high runoff, but generally they're easy to travel. If you're there too early in the spring, you will encounter snow and/or mud in some of the forests.
History
Hiding in the shadows of Mt. Borah, Idaho's highest mountain peak (12,662 ft.), and the rest of the towering Lost River Range, this old mining town is often called the "Top of Idaho" for good reason. Mackay is named after John W. Mackay, the Nevada mining engineer who funded the mines located below Mackay Peak near what is now the ghost town of White Knob. Early settlers had already begun inhabiting the valley between the Lost River Range and the White Knob Mountains in the late 1800s, and by 1900 the settlement along the Big Lost River was booming. People came in droves to make their fortunes in "Copper City," as the community was being called. But it wasn't until 1901 that the new town was founded and named Mackay. There is a wonderful museum in Mackay.
Status Reports
There are no status reports yet for this trail.