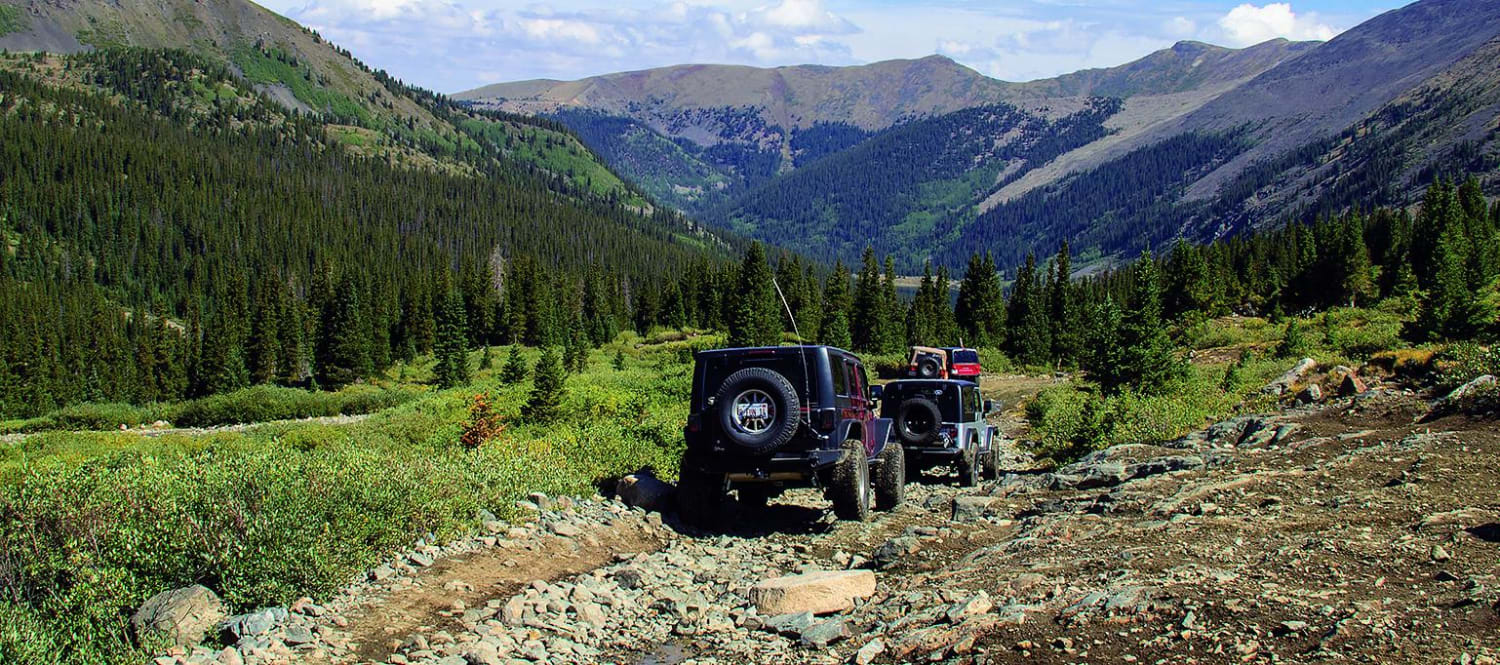 4
Trail Overview
Tour historic mountain towns on this beautiful high-mountain pass. Visit St. Elmo, a popular Colorado ghost town with a few businesses, including an ATV rental. Tincup is a cute town with lots of historical buildings. No gate-closures on this trail.
Difficulty
Difficult. Sharp rocks near the top may cut tires. One short section of narrow shelf road often remains snow covered into early July. After the snow clears, this trail is suitable for SUVs with high clearance, low-range gearing, skid plates and good tires.
History
St. Elmo was settled in 1878 and grew to a population of about 2,000. Like so many mining towns, the most prosperous businesses were saloons, dance halls and bawdy houses. In 1881, St. Elmo became an important railway stop. During the construction of the Alpine Tunnel, St. Elmo was a bustling supply center. When Mary Murphy Mine closed in 1920, St. Elmo was finished. Contrary to popular belief, Tincup is not a ghost town. Most of the old cabins in town have been restored to their original condition and are occupied during the summer. No visit to Tincup is complete without a stop at the Tincup General Store.
Technical Rating