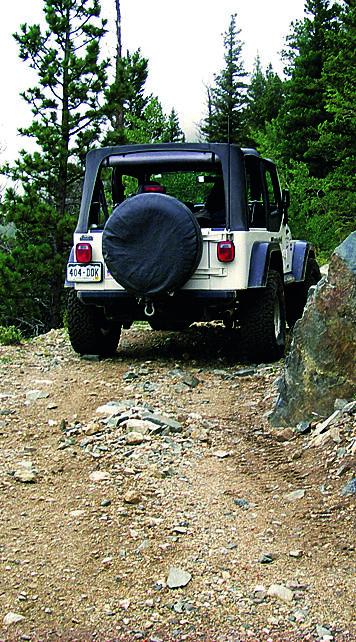 6
Trail Overview
This trail borders Indian Peaks Wilderness and offers fun terrain as it passes by the old Caribou Townsite. You will get a beautiful view of Eldora Ski area. There is camping available, but only in designated sites. Don't leave the trail to go across the meadows. There is a $1,000 fine if you do. Unlicensed vehicles are permitted and can stage at the large parking area at Carabou Townsite. Open June 15 to November 30.
Difficulty
Moderate. Much of route is rocky. The north end has a muddy section after creek crossing that can be impassable. South end, dropping down to Eldora, is rocky, steep and narrow with brush. Switchbacks are the most challenging section. Short wheelbase only.
History
Miners from all over the world flocked to the town of Caribou after a rich silver deposit was discovered in 1869. Development of the town was rapid. Before long there were houses, stores, hotels, dance halls, blacksmith shops, numerous businesses and a weekly newspaper. It is estimated that $8 million was extracted from these hills in little more than a decade. Most of the mining was done on the northeast side of Caribou Hill. There are still privately owned, active mines in the area. Stay off private property or expect to be caught by a diligent caretaker.
Status Reports
Samuel Rummel
Nov 21, 2023
Daniel Leonard
Sep 30, 2023
Muddy/Wet
Rough/Deteriorated
Troy Ferguson
Sep 23, 2023
Muddy/Wet
Rough/Deteriorated
Jonathan Gruchawka
Sep 13, 2023
Muddy/Wet
Rough/Deteriorated