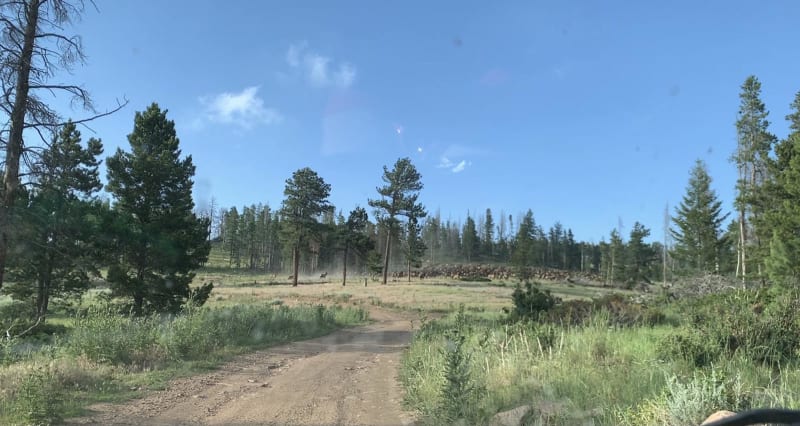 8
Trail Overview
Pratt Creek is a scenic trail in the heart of Roosevelt National Forest just outside Livermore, CO. You'll traverse deep through a ponderosa pine forest on windy dirt and gravel roads with awe-inspiring sights and plenty of dispersed camping opportunities on this relatively easy trail. In dry conditions, most SUVs with 4WD and ground clearance will have no problem. In the winter and spring, snow and mud can make this trail quite difficult with deep rutting and heavy snowpack up to four-feet deep that gets gradually worse after the second half of the trail. Recovery gear is a must if going off-season. The first half of this trail does border private property at times, so please be respectful and make sure to stay on the trail. There is no reliable cell service in this area. Pratt Creek's second half is abundant in dispersed camping spots and a few established spots are available as well. Camping is primitive and no services or amenities are available.
Difficulty
This trail will present very little challenge to even beginners, granted they have a suitable vehicle with ground clearance and 4WD. Weather conditions make this trail considerably more difficult but is the same with any trail in Colorado and the majority of the time this is still an easy trail.
Get the App
Find Off-Road Trails
Unlock more information on Pratt Creek.