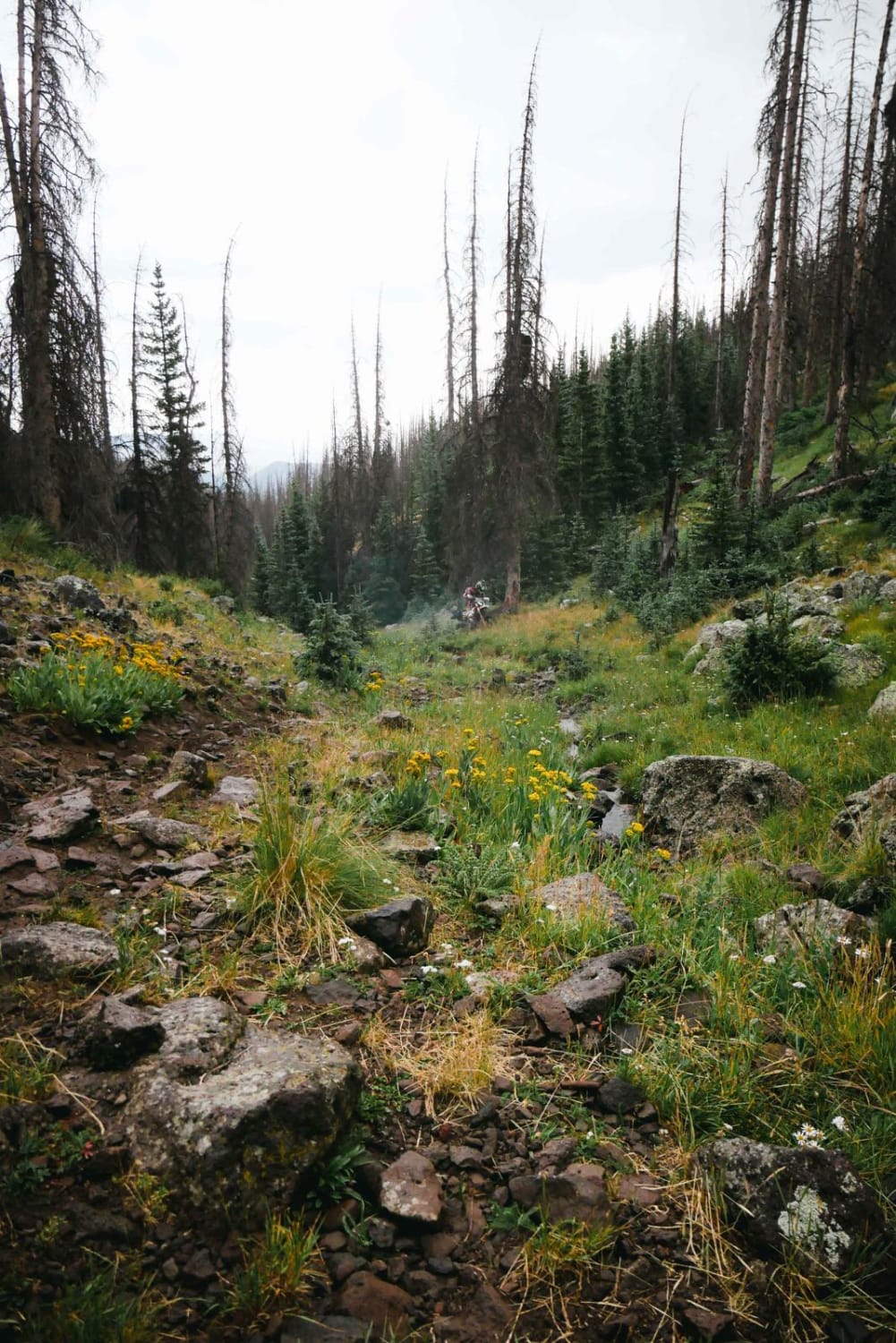 9
Trail Overview
Willow Mountain Trail, near Platoro, Colorado, is a super long single track, almost 10 miles, that has a little bit of everything. It has tons of hills both up and down, gaining 2,300 feet and losing 1,500 feet over the course of the trail. It has rocky sections that are Hard Enduro style, wet creeks, logs, and fast meadows that are a relief from the challenging parts. The trail is up at a high elevation of almost 12,000 feet, so weather can change suddenly, and there can be snow in early summer and early fall. Roots from the trees and embedded rock make this trail fairly difficult. It has a few steep climbs up through the grassy boulder fields, requiring careful tire placement and momentum.
Difficulty
This is a challenging single track with lots of boulder sections.
Status Reports
There are no status reports yet for this trail.