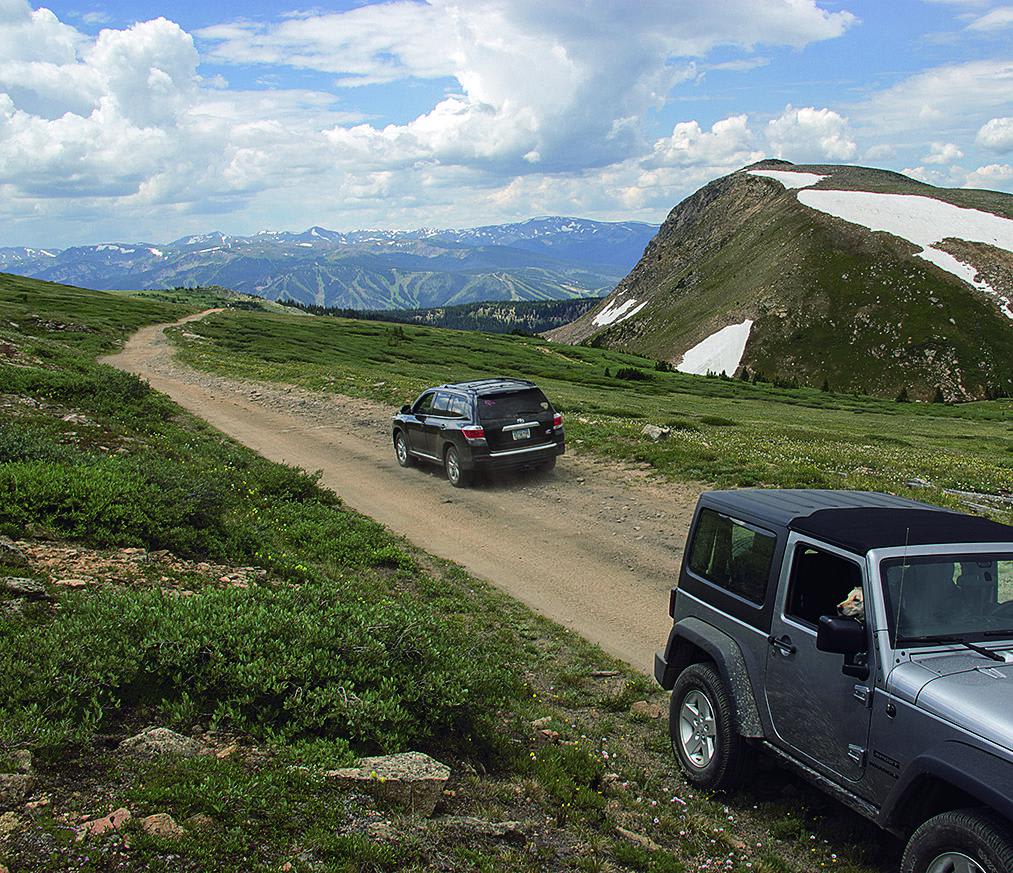 5
Trail Overview
A beautiful, easy drive through thick trees. You'll eventually rise above the timberline and get an amazing view of Winter Park Ski Area as well as some gorgeous mountain lakes. If you want to continue on, take Boulder Wagon Road to the other side of the pass. There are some good hikes along the way. Unlicensed vehicles are permitted on marked roads only. Open June 15 to November 15. This trail used to connect to the other side (down to Yankee Doodle Lake), but the road is now closed. The area between Rollins West and Rollins East has a giant barricade blocking the connection of the two roads.
Difficulty
Easy. Main road is wide with embedded rock and potholes, but suitable for stock, high-clearance SUVs. Four-wheel drive is recommended for optional Boulder Wagon Road 501.1.
History
Rollins Pass (a.k.a. Corona Pass). At the end of the main road is the site of a former railroad station, hotel, restaurant and workers' quarters. When the present- day Moffat Tunnel opened in 1928, the site was abandoned and, soon after, torn down. In 1911, a tourist could stay at the hotel for $2.00 a day and eat for 50 cents a meal.
Technical Rating