Porphyry Gulch
This short, but sweet trail is a good choice for a quick afternoon drive.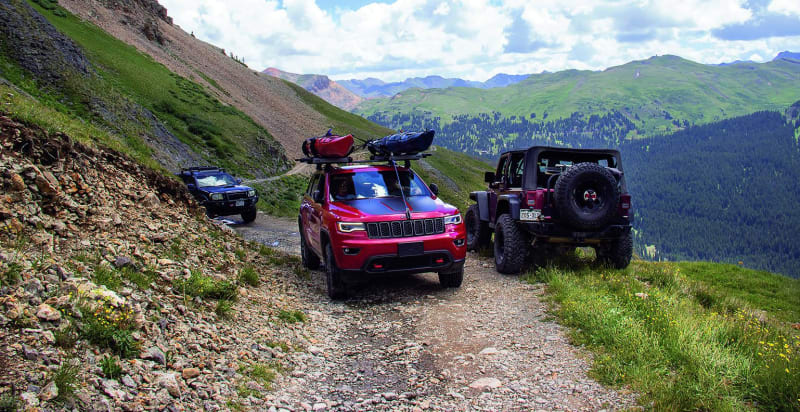 10
Trail Overview
After completing this short trail, you will arrive at a beautiful spot with mountain lakes and waterfalls. If you're in an unlicensed vehicle, you may have trouble finding room to stage at the trailhead. Some drivers head in through the entrance to Black Bear, but the cut-over to this trail is unmarked and crosses private property. It could close without notice.
Difficulty
Mostly easy except for one section of high, narrow shelf road that may intimidate novice drivers. Hike if you don't feel comfortable.
Technical Rating