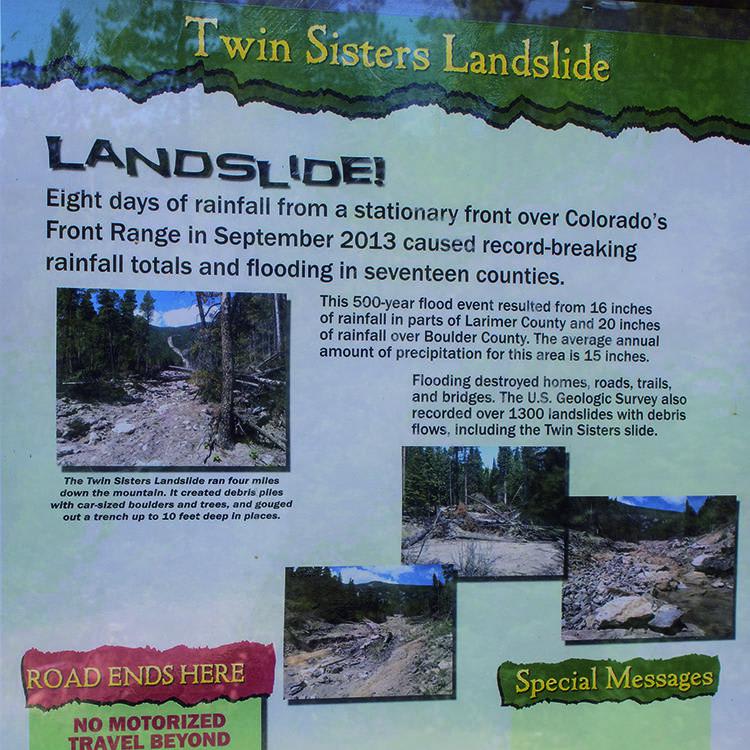 5
Trail Overview
Both sides are open. The southern side is fun for ATVs and UTVs. It is somewhat flat, with camping available along the route. You'll be in the trees for the most part, but check out the views when you get to the high points. There are some fun side roads to explore, including those around Peirson Park on the northside of the trail. Open June 15 through November 30.
Difficulty
Moderate. Much of route is easy, but several sections are steep and mildly rocky. High clearance and lowrange gearing are recommended.
History
In September 2013, the Colorado Front Range experienced eight days of record-breaking rainfall. The Twin Sisters area received 15 inches of rain, resulting in a massive landslide. The U.S. Geological Survey recorded over 1,300 landslides during that period. Parts of the Pierson Park 4x4 road were destroyed and cannot be repaired due to debris piles with car-sized boulders and trenches up to 10 feet deep. The landslide started around 10,000 ft. and stopped after traveling more than a mile and a half down the mountain.
Technical Rating