Little Gravel Mountain
Not a lot of views but a really fun trail.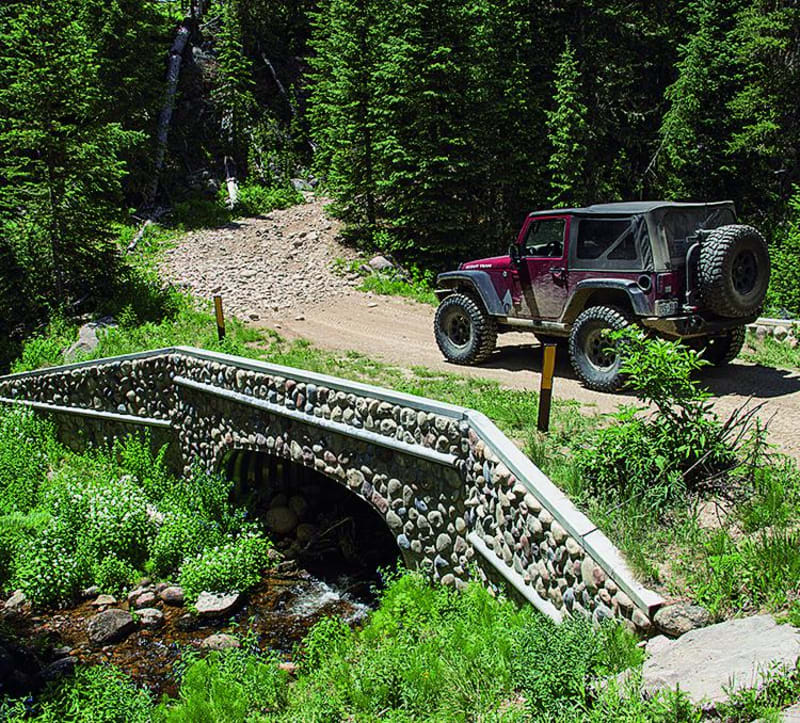 8
Trail Overview
Wind up through a thick forest and play on some difficult obstacles along the way. There is an option to connect with Camway Trail, but only for vehicles 50" wide or less. Open June 15 to November 15.
Difficulty
Moderate. Rough and rocky but no major obstacles. Some sections are narrow through trees. When dry, trail is suitable for smaller 4x4 stock SUVs.
Technical Rating