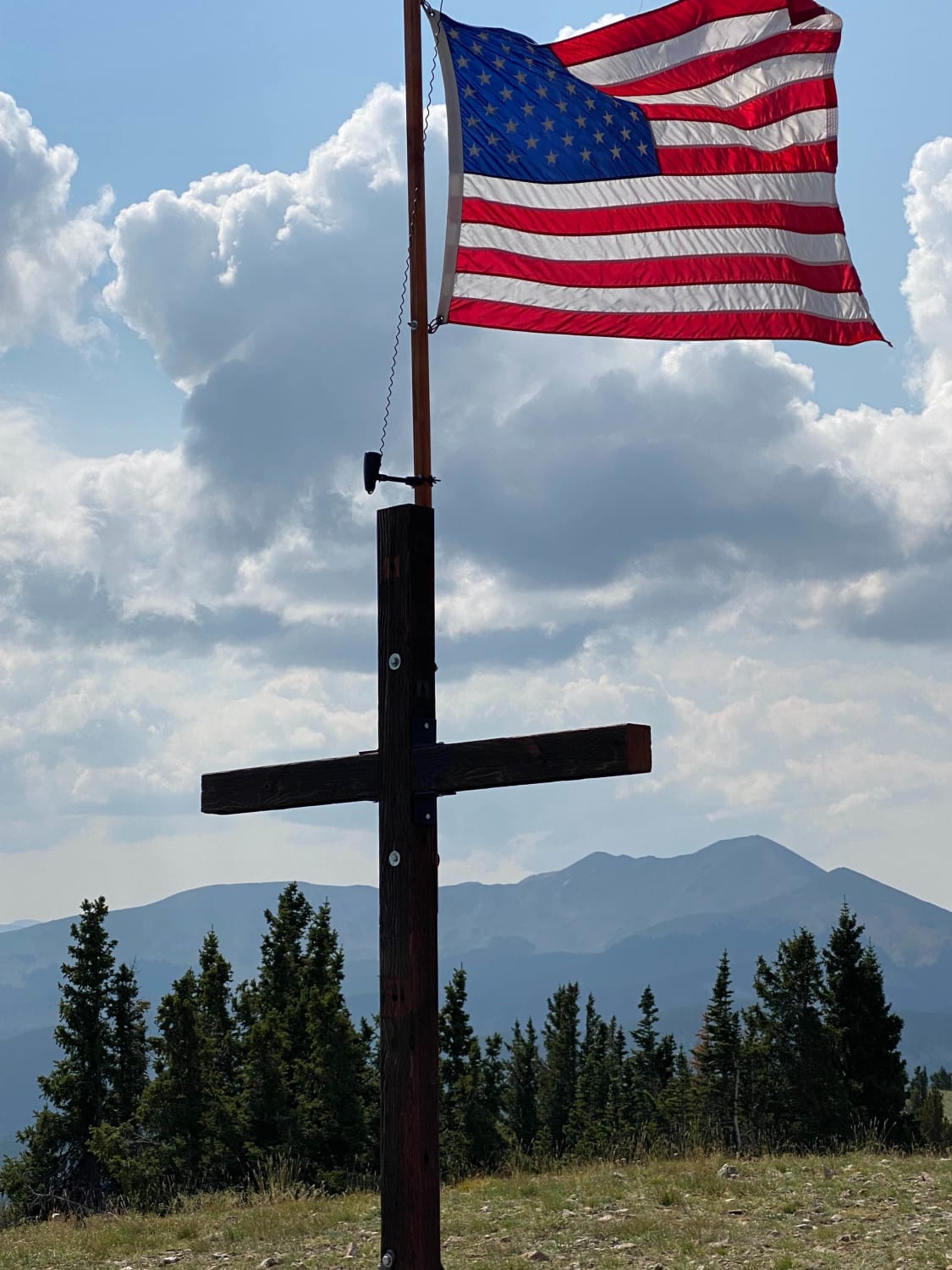 5
Trail Overview
After a lazy ride through a beautiful Union Park, this trail is quite a bit more challenging and takes you up an unrelenting climb of loose rocks to the top of Cross Mountain. At almost 12,000 feet elevation (11,794), there are incredible 360-degree views of the Taylor River, several mountain ranges, and the Gunnison National Forest. There are some old mining cabins as you begin the climb and also about halfway up. At the summit, there are several crosses as well as rocks laid out in a cross off the southwest side.
Difficulty
There is one steep, rocky section with ledges and a drop off.
History
The mining cabins are from the gold mining era which started in this area in the 1870s.
Technical Rating