Cedar Mountain Road - Teller County Road 51
Best Time
Summer, Spring, Fall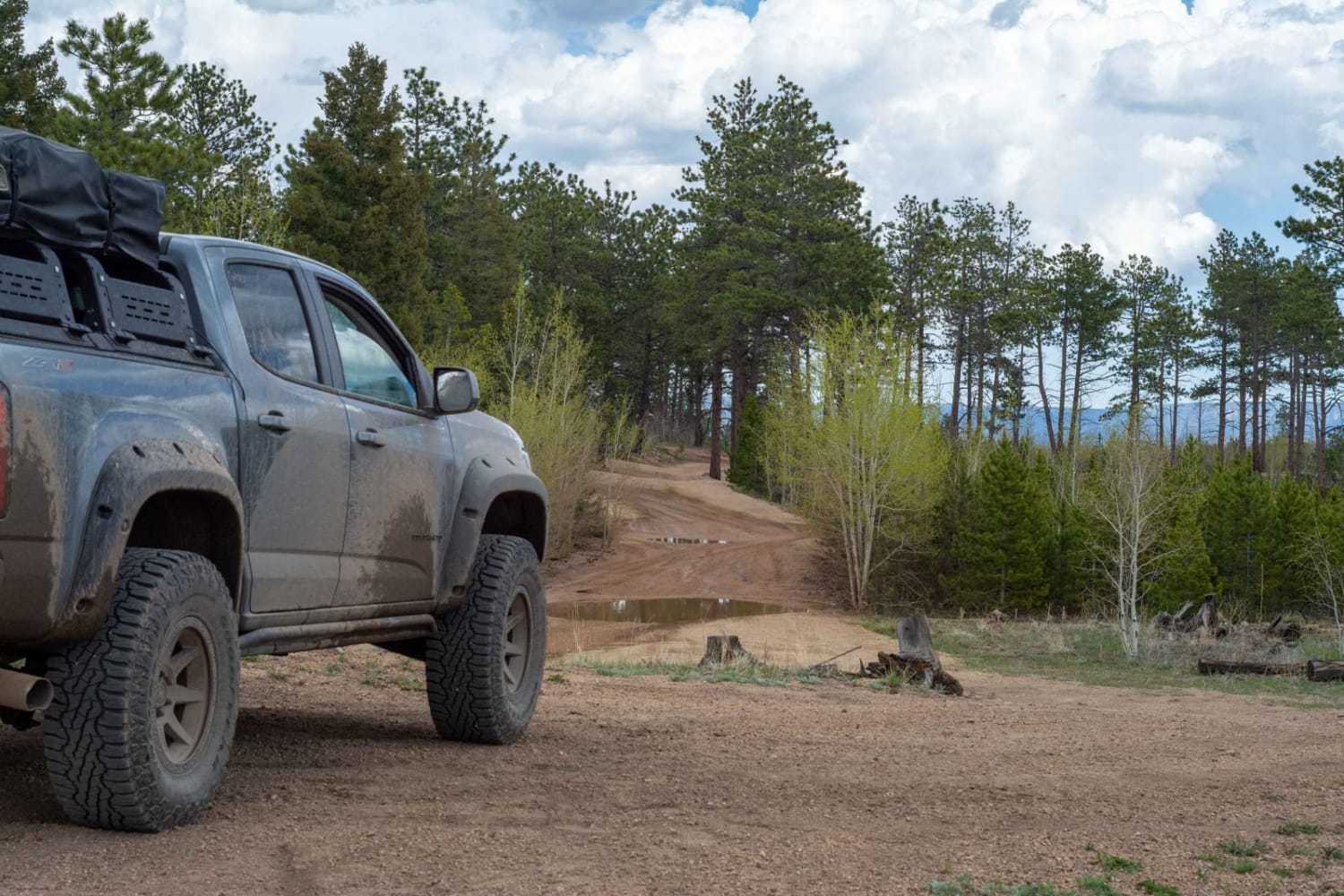 13
Trail Overview
This is a popular and scenic OHV route running north of Florissant on the south side of the trail and ending near Westcreek on the north side. It offers scenic views, particularly on the northern section of the road. There are plenty of offroad trails that shoot off from this one for the opportunity to explore. The south half of the trail is an easier section as it grows more difficult on the north half due to rutted and washed-out roads. It is mostly smooth gravel with larger dips and humps. There is not much wash boarding on the road and it does not contain much rock.
Difficulty
The difficulty is primarily due to rutted and uneven roads with loose gravel and large washed-out sections. With proper tire placement, it is doable in most stock 4x4 vehicles. The north entrance has a sign stating the road is for high-clearance 4x4 vehicles.
History
Much of the trail is through the old Hayman Fire burn area.
Technical Rating