Butterknife
Best Time
Spring, Fall, Winter, Summer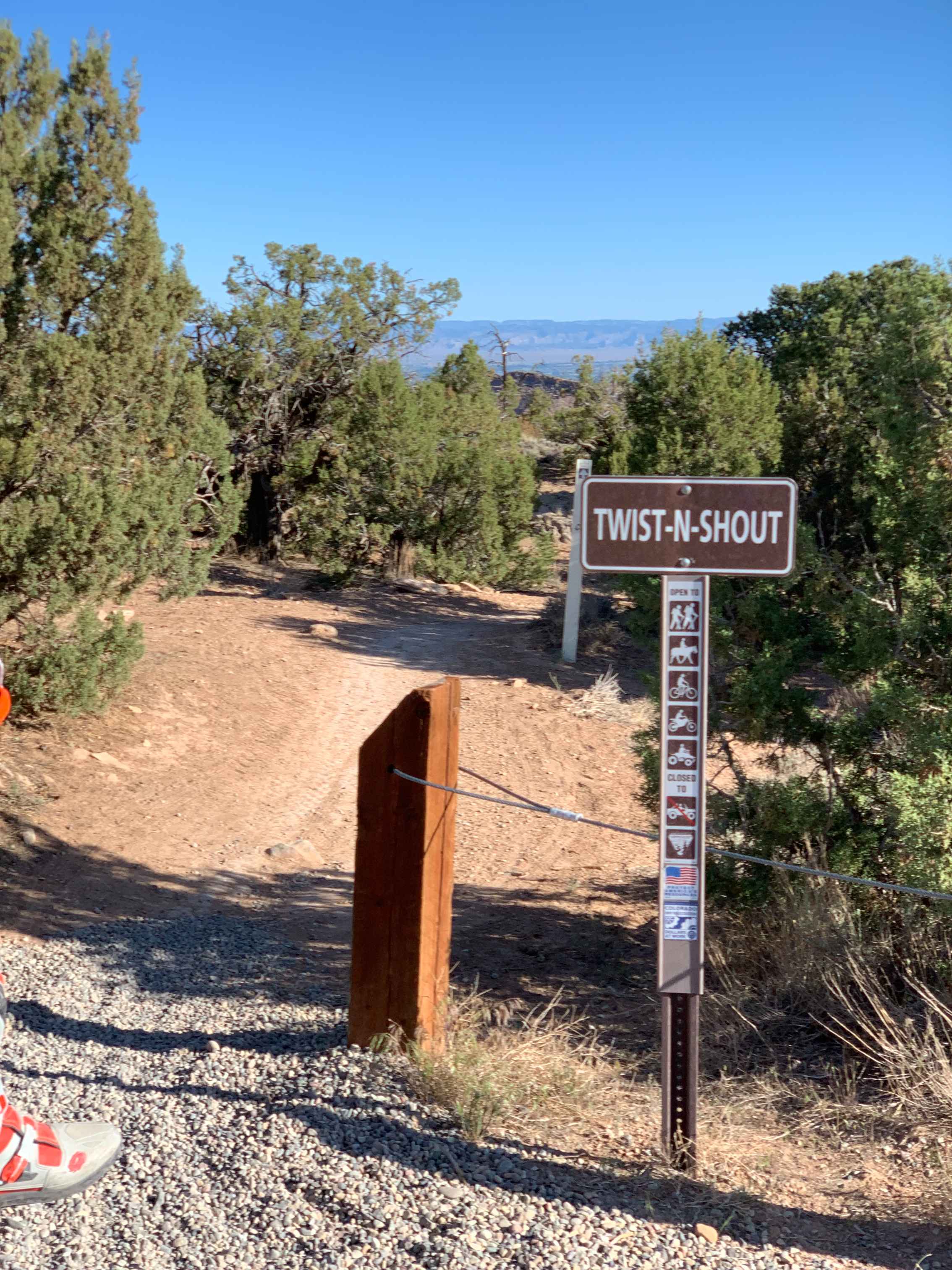 5
Trail Overview
Butterknife is a descending directional single track with tight turns, rock ledges, and some exposure. This is an exhausting, hard trail that will test your abilities. Butterknife is used by dirt bikes and mountain bikes. Once you exit the trail you return up the hill on Third Flats Road.
Difficulty
This trail has hair pin turns though scrub oak, pinons, and rocks. There are rock descents and climbs. This is not a 4x4 road it's a true single track with loose sides that will suck your tire of the edge. Rock ledges and boulders to navigate between.
History
Butterknife was made by mountain bikers and gets a Black rating but this is a dual-purpose trail.
Technical Rating