Blanca Peak
Recommended for experienced drivers only, this trail takes you to the 7th highest peak in the contiguous United States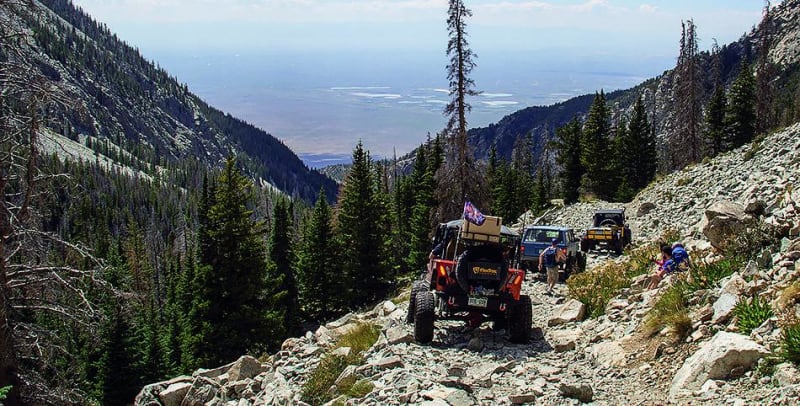 13
Trail Overview
This is one of the best, most extreme trails in Colorado. You'll love the combination of scenery and seriously challenging obstacles. Take your camping gear and fishing pole and stay the night at Lake Como.
Difficulty
Difficult. Four named obstacles; only one has a bypass. Jaws 2 is the most dangerous with a history of rollovers down a steep embankment. Many drivers stop at Lake Como to avoid Jaws 4. Minimum 33" tires and at least one locker. Breakdowns and use of winch are common. Passing is very difficult much of the way. Expect backups and long waits on busy summer weekends.
Get the App
Find Off-Road Trails
Unlock more information on Blanca Peak.