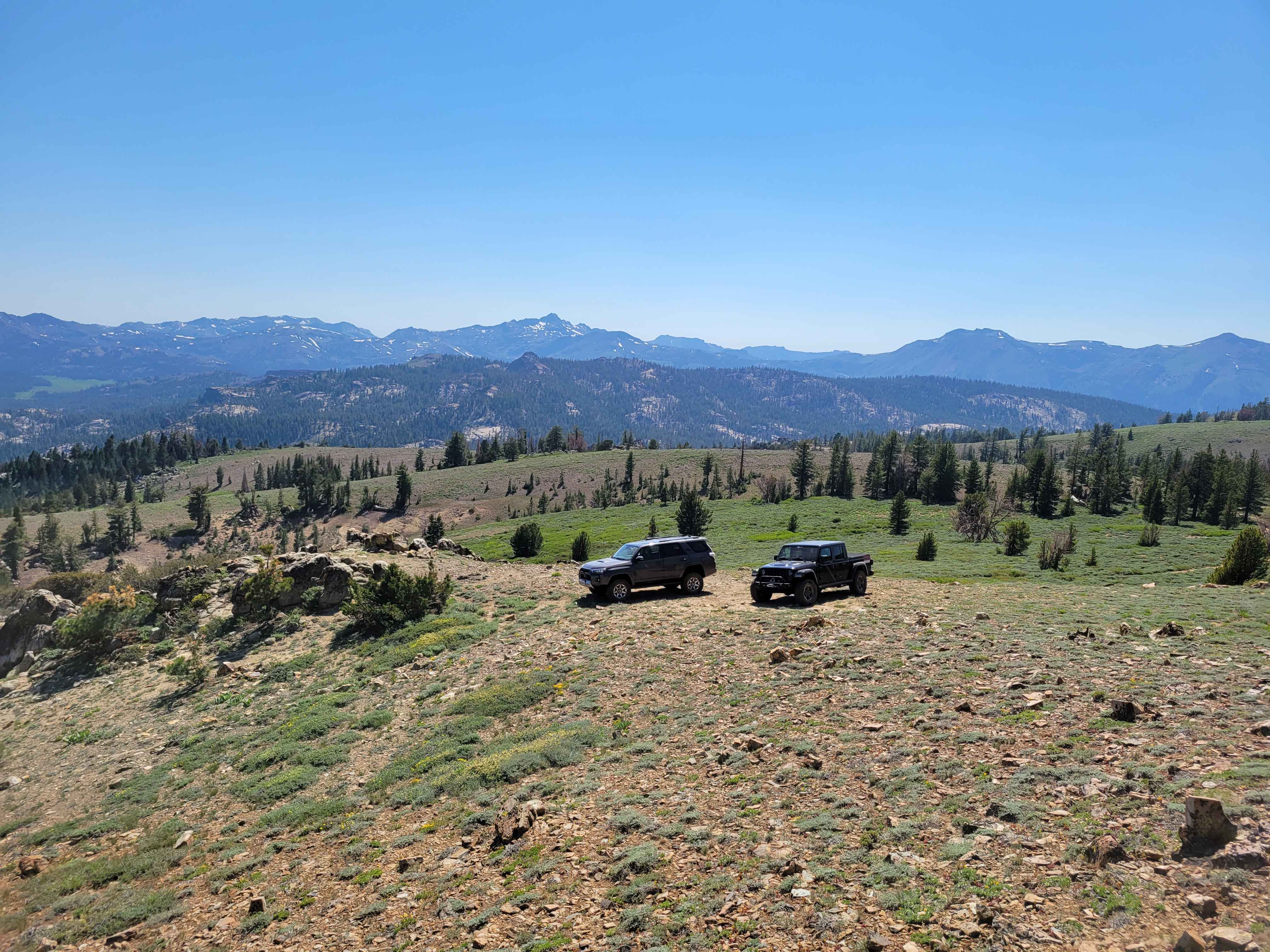 10
Trail Overview
Pistol Point Trail is one vehicle wide with places to pass on this double track dirt trail. The trail ascends from an elevation of 8,820 feet to a maximum elevation of 9,286 feet. There is a seasonal, shallow, narrow water crossing on this trail. Snow can be found about a mile from the trail head, on the east side of rock out the cropping which provides shade even in July. This double track trail is suited for off highway and 4WD high clearance vehicles. Not recommended for 2WD or 4WD cars.
Difficulty
This is a single vehicle width, double track trail. The trail is unmaintained after rain or snow. A few tall stones and obstacles under 6" can be easily avoided. Ninety (95%) of the trail is easy but there are few minor erosion ruts and rocky obstacles to navigate.
History
Pistol Point is located at the end of Pistol Point Trail, see photo. This trail is named in honor of Pink Pistol the famous South Lake Tahoe trail hound. Pistol has mapped more onX OFFROAD trails than any other terrier in California.
Status Reports
Masood Sattar
Sep 10, 2023