Last Chance Canyon
Take this trail in place of Bonanza Gulch if you want a bit more challenge.
Best Time
Winter/Spring/Summer/Fall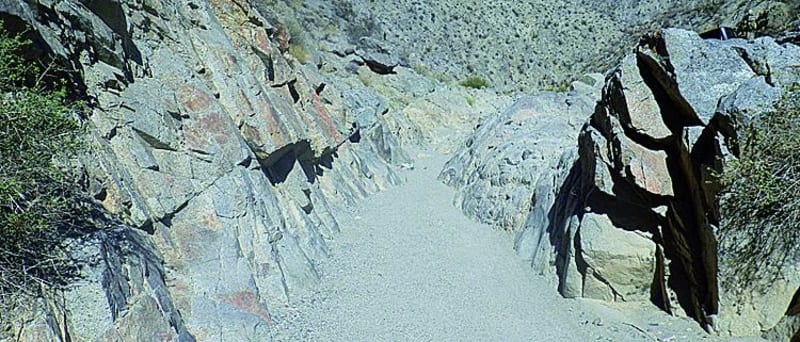 13
Trail Overview
Difficulty
Moderate: One spot, we call the V-slot, is very narrow and will challenge wider vehicles. A bypass is only slightly easier. Stock, high-clearance, 4x4 SUVs can manage this trail with an experienced driver. Be aware of the possibility of flash floods.
History
Dubbed the 'human mole' by Time Magazine in the 1940s, William 'Burro' Schmidt spent 38 years digging his half-mile-long tunnel. He operated it as a tourist attraction until his death in 1954. During our first visit in 2002, we met a 90-year-old woman, Tonie Seger, who was still living in the main cabin. Artifacts were everywhere. Today, nothing remains but bare cabins (see photos).
Technical Rating