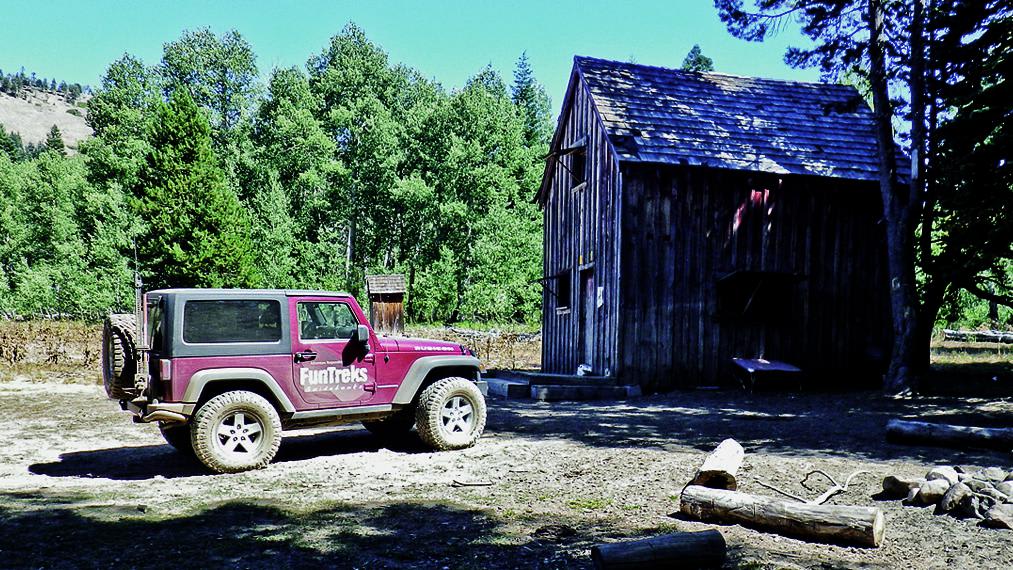 6
Trail Overview
This trail, open to green-sticker vehicles, starts out with a steep climb through thick mule ear meadows up to a high ridge. Stop to enjoy the beautiful views of Bear Valley Ski Area and Mokelumne Wilderness. A few campspots are available along the ridge. The trail becomes easier after the ridge for the rest of the ride. Take time to visit a historic cowboy cabin. Green-sticker vehicles must stop here, but others can continue onto the last mile along Cabbage Patch Road. Explore more off-road trails west of Corral Hollow.
Difficulty
Moderate: East side is steep, narrow, rutted and rocky in spots. West side is more downhill and easier. Suitable for stock, high-clearance 4x4 SUVs. Dusty when dry. More challenging when wet.
History
The unusual 2-story Bear Trap Cabin is believed to be an old cowboy cabin. It is owned and maintained by the U.S. Forest Service and is in remarkably good condition. Inside you'll find stairs, furniture and a functioning wood stove. There's also an outhouse in the back.
Technical Rating