X Marks The Spot
Best Time
Fall, Winter, Spring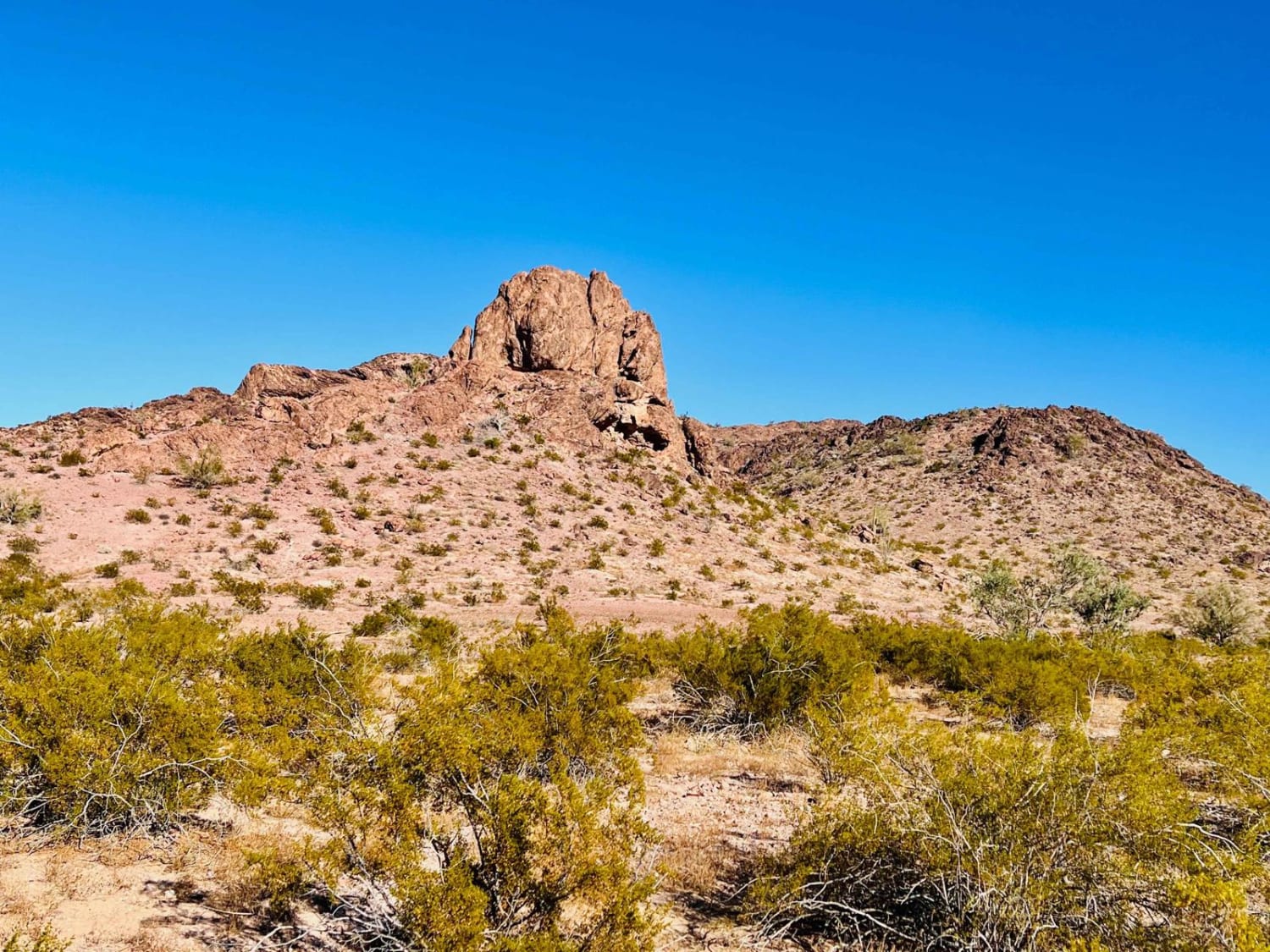 20
Trail Overview
This fun trail leads back into the hills to some great camping spots and access to Eagle Mountain Wilderness. Be sure to keep your eyes peeled for survey markers along the way. Some frequent washouts can make for a more challenging route. The eastern side also follows in a wash for part of the trail, where it's rocky and soft. Suppose you are looking for peaceful, secluded camping spots right along the wilderness boundary. In that case, this is an excellent choice, except when the f-22 Raptors buzz the canyon a few hundred feet above. They may not be peaceful, but they sure are rad to see. There are two bars of Verizon LTE on the north side that fades to none once in the canyons.
Difficulty
Some sections travel in the sandy wash; others have deep wash crossings with larger ledges and shelves.
History
he Eagletail Mountains Wilderness (97,880 acres) in Arizona is managed by the Bureau of Land Management. In 1990, the Dos Cabezas Mountains Wilderness became part of the now over 109 million-acre National Wilderness Preservation System established by the Wilderness Act of 1964. In the wilderness, you can enjoy challenging recreational activities and extraordinary opportunities for solitude. Please follow the regulations in place for this area, and use Leave No Trace techniques when visiting to ensure the protection of its unique natural and experiential qualities. Some lands around and within the wilderness are not federally administered. Please respect the property rights of the owners and do not cross or use these lands without their permission. Carry an ample water supply with you since many areas have inadequate or unpurified water sources.
Technical Rating