WWII Woman's Flight Marker Spur Trail for AZPT
Best Time
Spring, Fall, Winter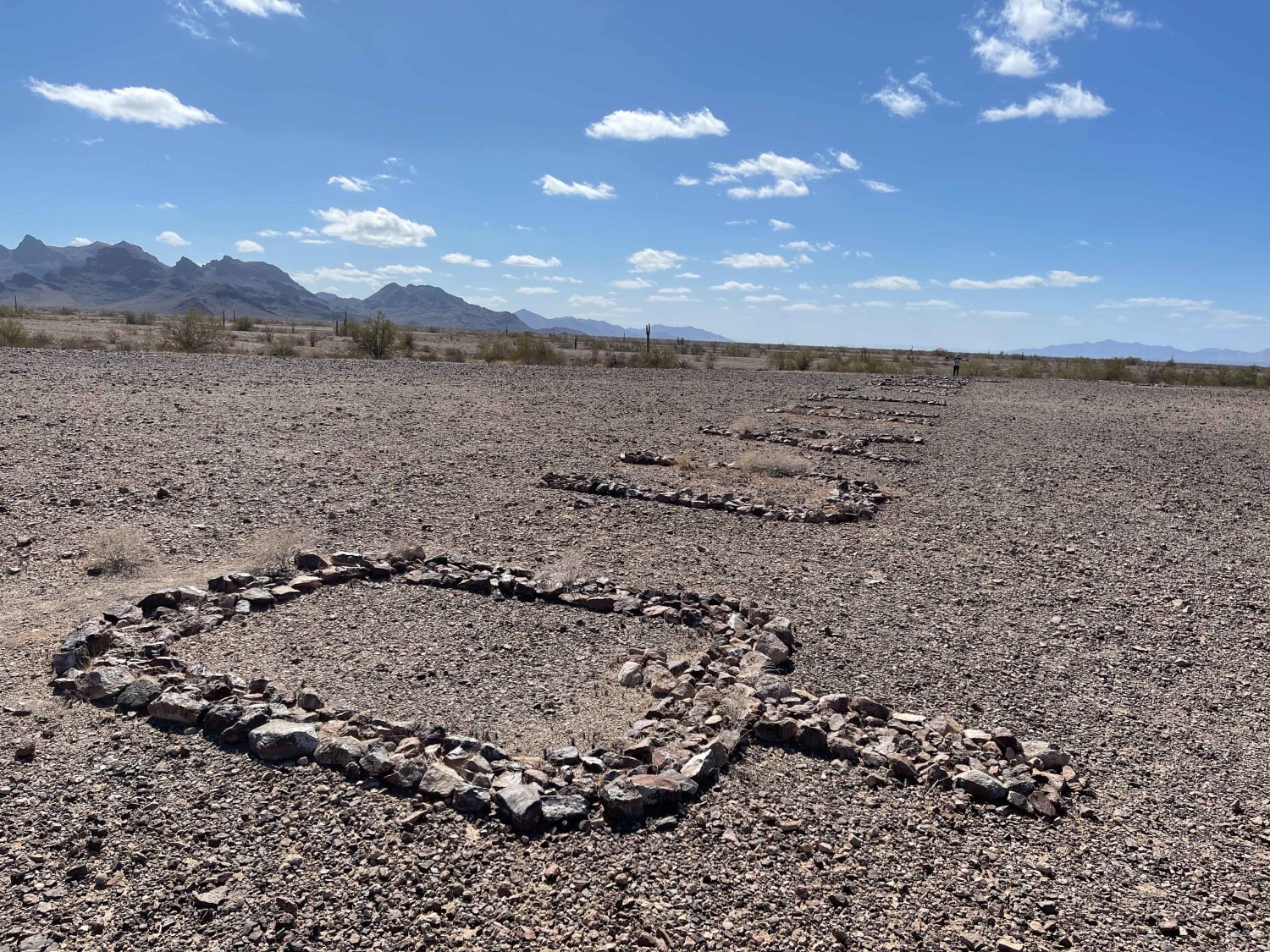 12
Trail Overview
This is a spur trail from the AZPT to the WWII Woman's Flight Marker. It's a mostly easy trail with some washouts. This trail takes you to the fence that surrounds the markers, and you can walk in and see the historic markers from WWI to guide the women pilots the last 11 miles to the airfield to deliver the new planes. There is plenty of dispersed camping in the area. Lots of other trails to explore nearby. Two bars 5G cell service.
Difficulty
This section is mostly easy with a few washouts and some sharp rocks. The final section is graded washboard.
History
About a dozen miles north of Quartzsite lies one of the more interesting mementos of World War II wartime training.Women pilots transported new airplanes across the country through the WASP organization (Women Airforce Service Pilots). One of the places they would train to learn how to fly the bombers and fighters was at an airfield near Quartzsite.To help them find the airport, the Desert Training Center laid out large letters made from painted white rocks that spelled out Quartzsite, followed by a directional arrow and the number 11 to indicate eleven miles to the runway.The directional indicator is still easily visible from the sky, though the white paint is all but gone from 70 years of exposure to the desert sun.
Status Reports
There are no status reports yet for this trail.