AZPT Ligurta Spur to Abandoned Bus Stop
Best Time
Spring, Fall, Winter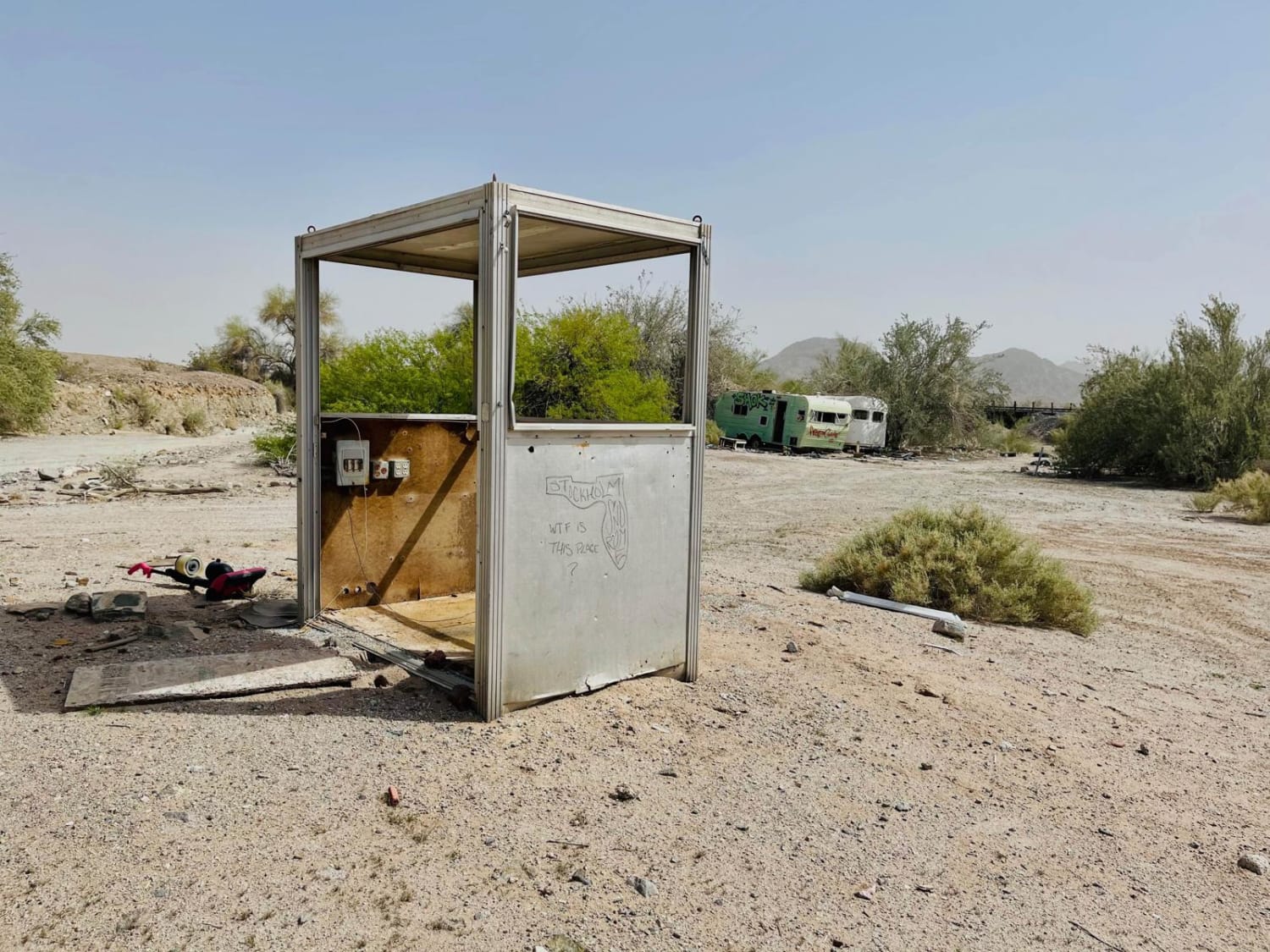 17
Trail Overview
This easy section of the Arizona Peace Trail runs between the abandoned ghost town of Dome and the sometimes open town of Ligurta. Dome is an odd place but also an intriguing stop along the AZPT. A unique aspect of this tiny ghost town is the abandoned bus stop. While walking around, take a peek at the unoccupied vintage trailers. There is quite a bit of trash and junk all around. Be on the lookout in this area for snakes. There is abundant desert wildlife to be spotted in this area, especially birds of prey riding the thermals. Overall the trail is easy, with a few deep silt beds, and it gets rocky here and there. There are some very bumpy washboard sections from heavy SXS use. The trail is wide in most places to allow oncoming traffic to pass. Railway lines run alongside a majority of this dirt trail, and there are ample opportunities to see the freight trains chugging on by. The train drivers are typically happy to honk their horns upon visual request. If you require a camping spot, cross under the rail tracks at one of the many crossings, and there are plenty of flat spots in the hills with fire rings. At the opposite end of this trail is the kitschy town of Ligurta. If the biker/ SXS bar is open, it's a fun stop for a beverage, and a limited number of supplies can be found at the little store. However, the town runs on its own time, and maybe sheer luck finding it open. There are two bars of somewhat usable Verizon LTE on this trail.
Difficulty
Many SXS use this route, causing areas of the trail to be very rutted and full of rough washboard. This trail has some rocky sections and some deep silt beds to navigate.
History
The Arizona Peace Trail is a 675 mi off-highway vehicle trail loop system in Mohave, La Paz, and Yuma counties in western Arizona. It is supported by the Arizona Peace Trail Committee, which was formed in 2014, and as of early 2016, fourteen OHV clubs.
Status Reports
There are no status reports yet for this trail.