Tater Ridge
If you're headed to Page or Flagstaff, take this route to avoid a lot of paved road.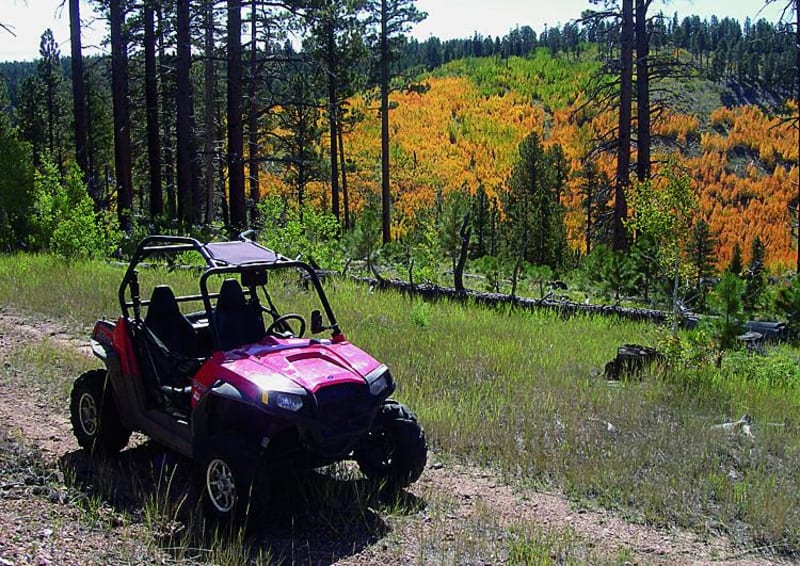 8
Trail Overview
This trail comes down just north of Grand Canyon National Park. You'll find many options for camping and a lot of different side roads to play on. Unlicensed vehicles are allowed here. If you want to experience the fall colors, take this trip in the fall.
Difficulty
Easy. Mostly hard-packed dirt with occasional embedded rock. Trail gets rougher after Waypoint 03, but in dry conditions, is doable in most stock sport utility vehicles.
Technical Rating