Shiprock
Best Time
Winter, Fall, Spring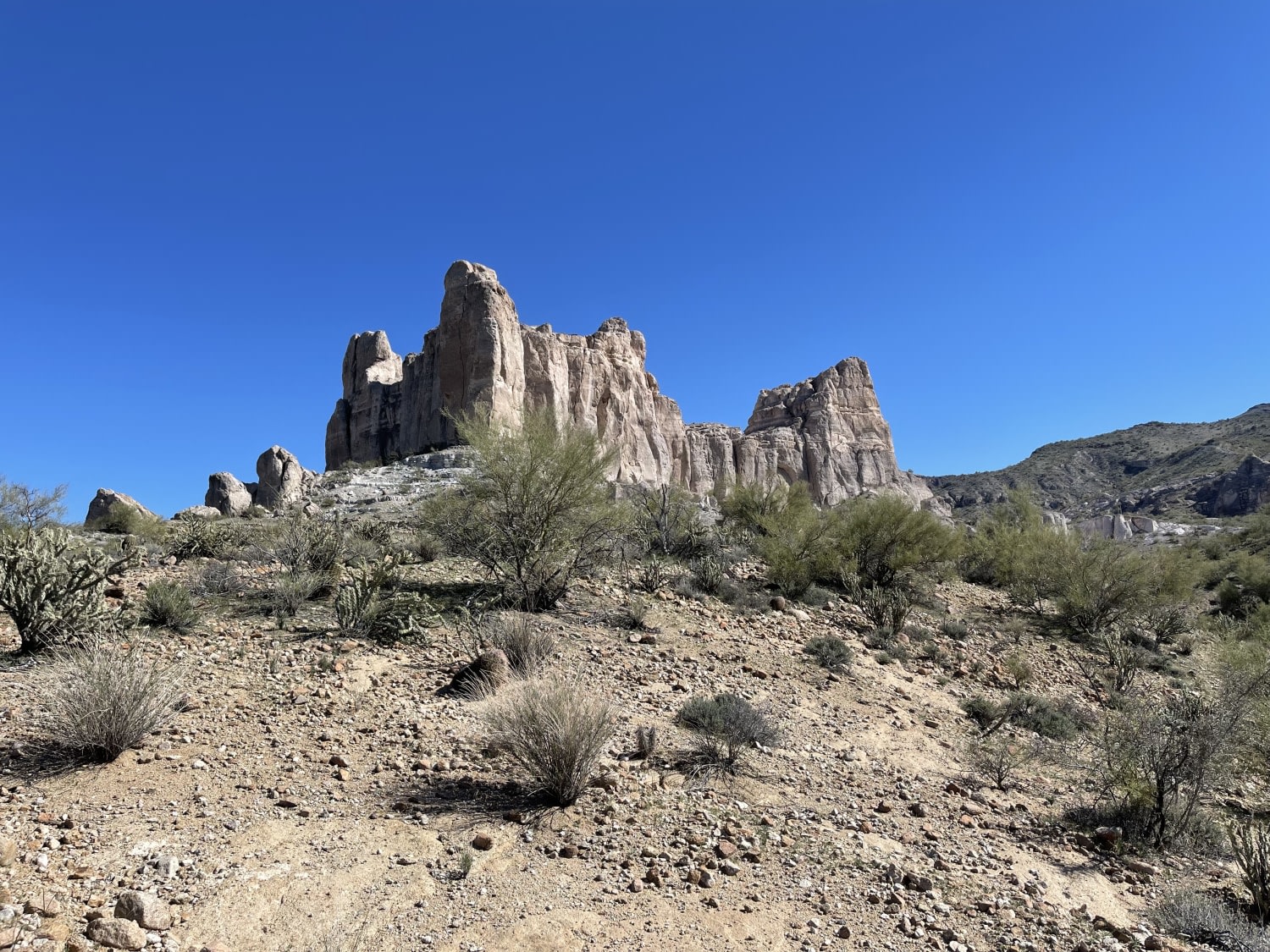 20
Trail Overview
One may see Shiprock peeking out behind the hills as they blast past on the highway with a keen eye. Don't blink, though; you may miss it. This is a moderately difficult trail that gets you from the highway to the backside of the Shiprock rock formations. You'll come across a gate that needs to be kept closed and some easy-to-access dispersed camping near the highway. There are also more spots further along, but they are much more challenging to get to, and there is no cell service once on the other side of the hill away from the highway. There are off-camber loose sections and long loose, steep hill climbs--sharp plants, sharp rocks, tons of cactus. Narrow sandy washes and a few big ledges over 12" it's a difficult trail but worth it to see this amazing rock formation that seems to reach out of the desert all alone like a ship in the sea. This is Arizona State Land Trust Land. A use permit is required for entry, used, and overnight camping.
Difficulty
Steep loose hill climbs, ledges over 12" with loose sections on either side, sandy wash crossing, and a sandy hill climb out of the wash, off-camber, and deep ruts and washouts. Flooding is possible in the Monsoon season or after heavy rain.
Status Reports
There are no status reports yet for this trail.