Sheep Tank Mine Road (BLM)
Best Time
Spring, Fall, Winter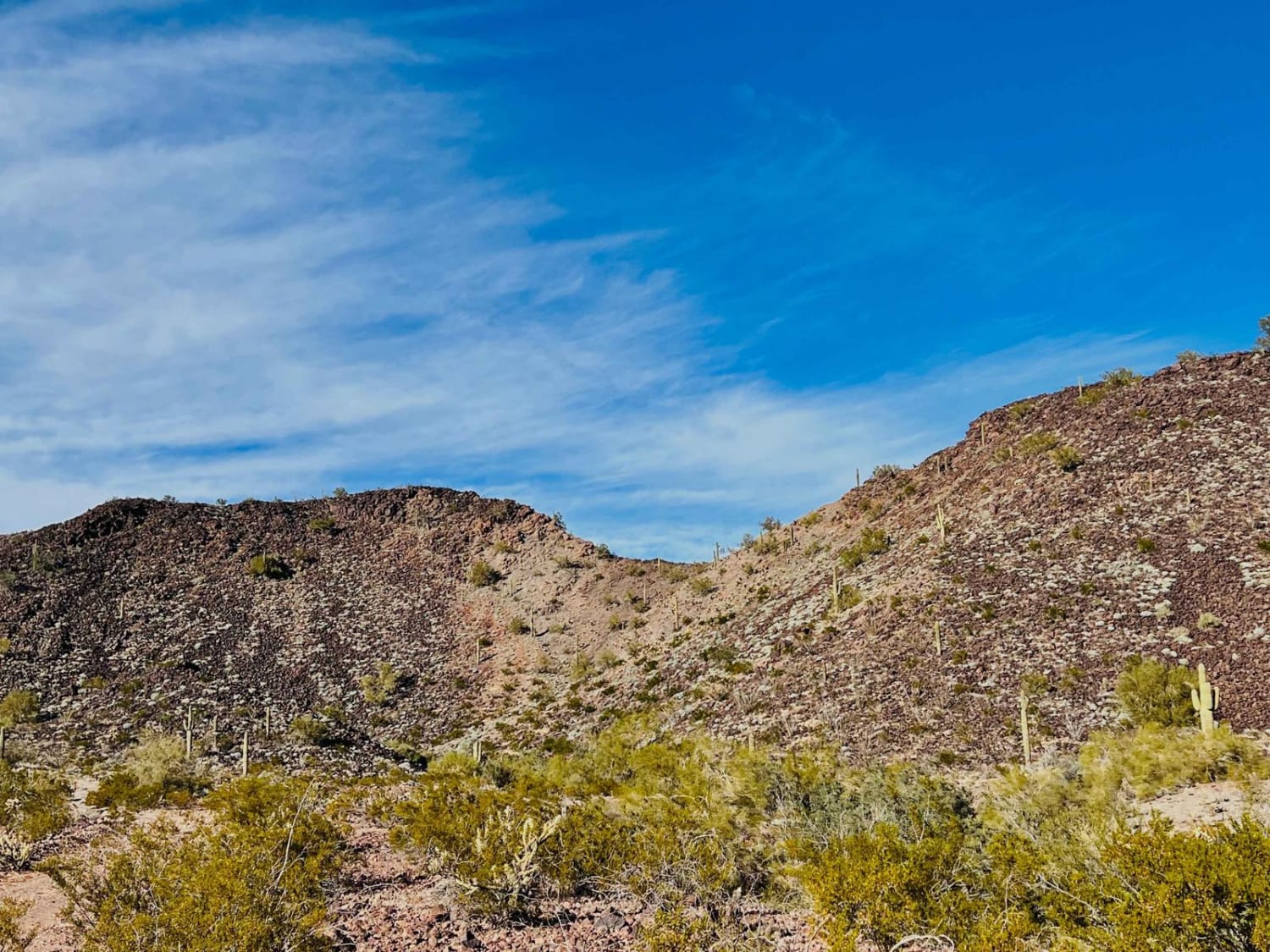 19
Trail Overview
A better name would be, "is that another rock garden!" It sums up this trail. At first glance, it appears that this route is another great way to access some of the remote parts of the Kofa Wilderness. Unfortunately, when you arrive at the border, signage restricts access to foot traffic only. This means you get twice the fun of repeating the rock gardens from the way in again. However, some old mines and ancient fire rings would make for a very private and secluded camping spot. If you're looking to gain access to the Kofa wilderness, it would be better to take the Hovatter Homestead trail instead. Keep your eyes peeled for Mule deer running across the hills and other desert wildlife. There is no cell service back here, so plan accordingly.
Difficulty
Never-ending rock gardens, narrow tree sections, and deeper washouts you get to twice!
Status Reports
There are no status reports yet for this trail.