Secret Saguaro Forest
Best Time
Fall, Winter, Spring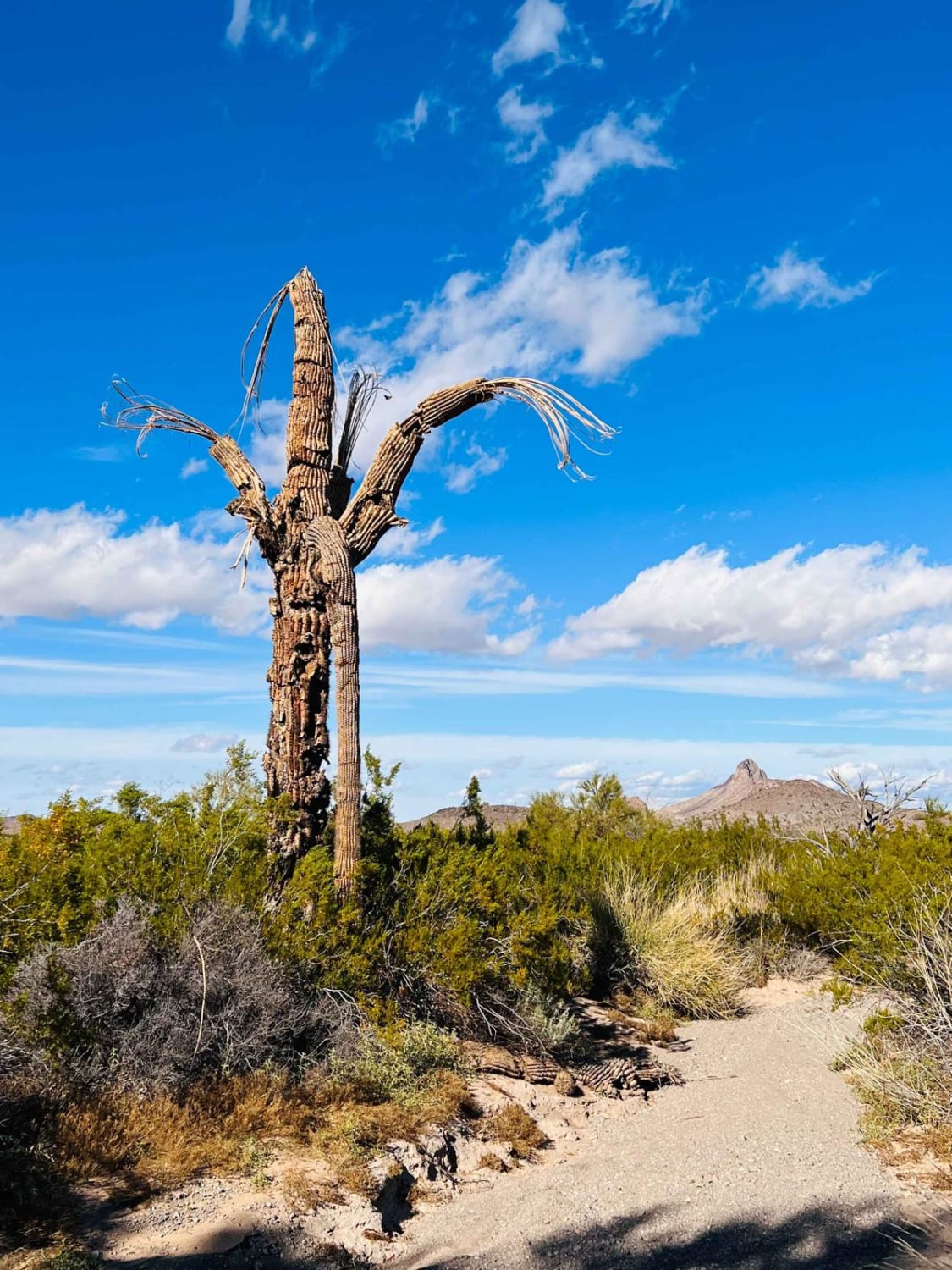 18
Trail Overview
This tight rocky out and back is a great run just outside the border of the Kofa Wilderness. It twists its way around cacti, creosote, and boulders as it transitions in and out of the washes. Some parts are very narrow, with steep off-camber transitions and boulder gardens. Some sections are even more of a sandy wash than an actual trail. The views, however, are fantastic as the deeper into the canyon you get, the more dense and superb the saguaros become. There are all kinds of lava rock and plenty of rock hounding to be done. One bar of LTE Verizon service fades to none in the canyon. There are some decent dispersed camping spots along the way with rock fire rings.
Difficulty
Large sharp rocks, steep wash entrances, and exits. Paint damage is unavoidable with all the narrow sections of creosote and mesquite. Sidewall damage is very possible.
Status Reports
There are no status reports yet for this trail.