Schnebly Hill Road
This is one of Arizona's most beautiful trails.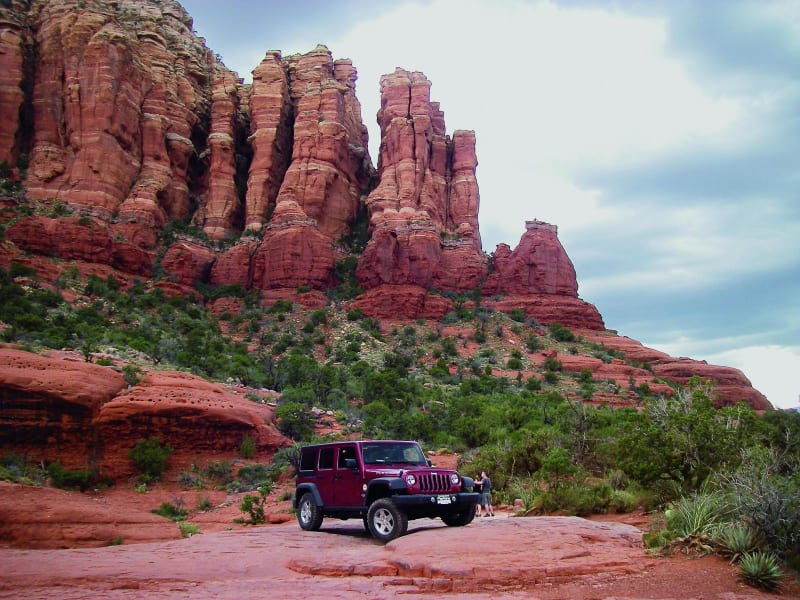 8
Trail Overview
Phenomenal scenery includes massvie red rock buttes and a thick, healthy forest. If you're going to Sedona from Flagstaff, this is a really fun way to travel. Take your time and explore some of the many hiking trails available along the route. Unlicensed vehicles can park and camp at the top end of the trail. There are some great little side roads to play on. There is no camping below Vista Point.
Difficulty
Easy: Rough, bumpy road, but, when dry, is suitable for almost any high-clearance SUV.
History
Schnebly Hill Road was originally an old wagon trail built by Jim Mund. The old Munds Wagon Road is marked just below Vista Point (see map). The Forest Service paid to improve the road in 1902. Just two years prior, entrepreneur Carl Schnebly settled in Oak Creek. He made his fortune partly by transporting goods along the improved road. The town is named after his wife, Sedona
Get the App
Find Off-Road Trails
Unlock more information on Schnebly Hill Road.