Plomosa Mountains
During the winter, you'll have a lot of company in this area.
Best Time
Fall/Winter/Spring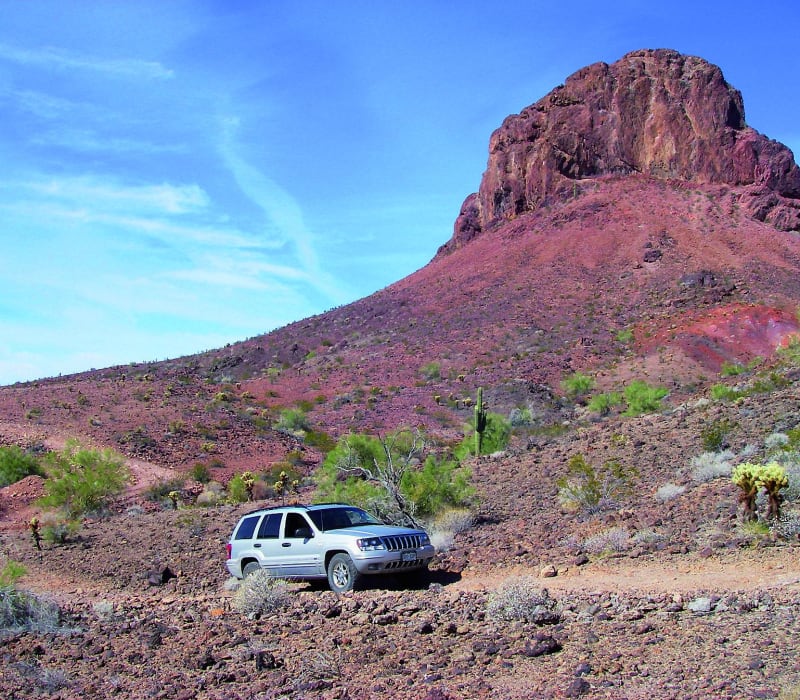 6
Trail Overview
This is a really fun and easy adventure. There are sand dunes, washes and a single rocky section that gives just a bit of a challenge. Its a great area for ATVs and UTVs with enough side roads to keep you busy. Set up camp in a designated desert area along Plomosa Road.
Difficulty
Easy: Mostly flat desert with occasional sandy climbs. Two washedout sections provide small challenges. Generally, stay right for easiest route. Some rocky terrain between Waypoints 05 and 06 as you pass through a low spot in the Plomosa Mountains. Our stock Grand Cherokee made it fine.
Technical Rating