East Courthouse Rock
Best Time
Winter, Fall, Spring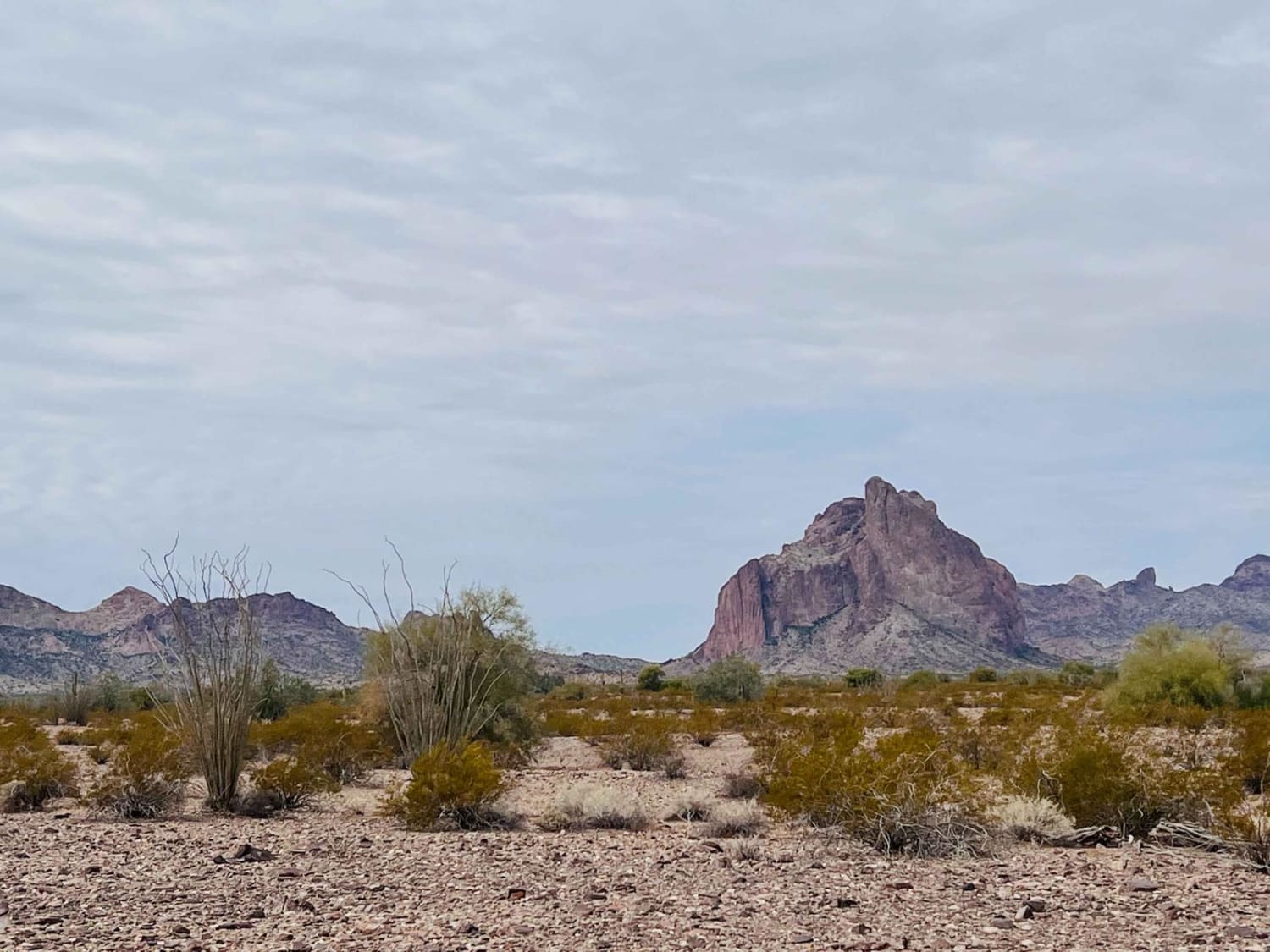 19
Trail Overview
This fun loop heads from the Gasline road into the hills and borders The Eagletail Wilderness. There are ample camping spots with established fire rings. There's no shortage of amazing views of the magnificent Eastern side of Courthouse Rock. This side looks completely different from the Western face and is well worth the excursion to enjoy it. For fun challenges, there are off-camber sections. Deep wash crossings and some sandy traverses up short sections of washes. It's a fun, fast trail on a Moto. A bit slower going in a vehicle. Be sure to check out some of the fantastic vista points that would be a great place to get out and stretch your legs for lunch since there is little Cholla to get stuck in your shoes, especially if you are traveling with your dogs. There are a few bars of Verizon 5G cellular service.
Difficulty
It has some sandy traverses, the trail travels along in a wash for a period of time too. A few steep short washouts to negotiate as well.
History
The Eagletail Mountains Wilderness (97,880 acres) in Arizona is managed by the Bureau of Land Management. In 1990, the Dos Cabezas Mountains Wilderness became part of the now over 109 million-acre National Wilderness Preservation System established by the Wilderness Act of 1964. In the wilderness, you can enjoy challenging recreational activities and extraordinary opportunities for solitude. Please follow the regulations in place for this area, and use Leave No Trace techniques when visiting to ensure the protection of its unique natural and experiential qualities. Some lands around and within the wilderness are not federally administered. Please respect the property rights of the owners and do not cross or use these lands without their permission. Carry an ample water supply with you since many areas have inadequate or unpurified water sources.
Technical Rating