Black Hills Back Country Byway
Best Time
Spring, Fall, Winter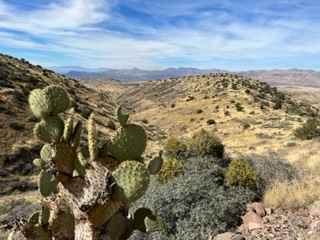 7
Trail Overview
The Black Hills Back Country Byway is an unpaved road that provides access to thousands of acres of BLM land. There are many areas to camp, hike, mountain bike, or explore side tracks via 4x4. The views are best if the route is traveled from north to south. When recently graded the route would earn a difficulty rating of 1. During the monsoon, there can be washouts or very slick mud. There are a couple of places where the route is only one vehicle wide but it's mostly wide enough for two. Look for desert bighorns near Clifton.
Difficulty
Very easy when dry and graded. Could have mud or washouts during the July-August monsoons.
History
Originally built between 1915 and 1920 as a route from the agricultural lands around Safford, AZ to the mines around Clifton, AZ.
Status Reports
Brian-Jonie Ellsworth
Jun 18, 2023