Streak Lake Rec Site
Best Time
Spring, Summer, Fall, Winter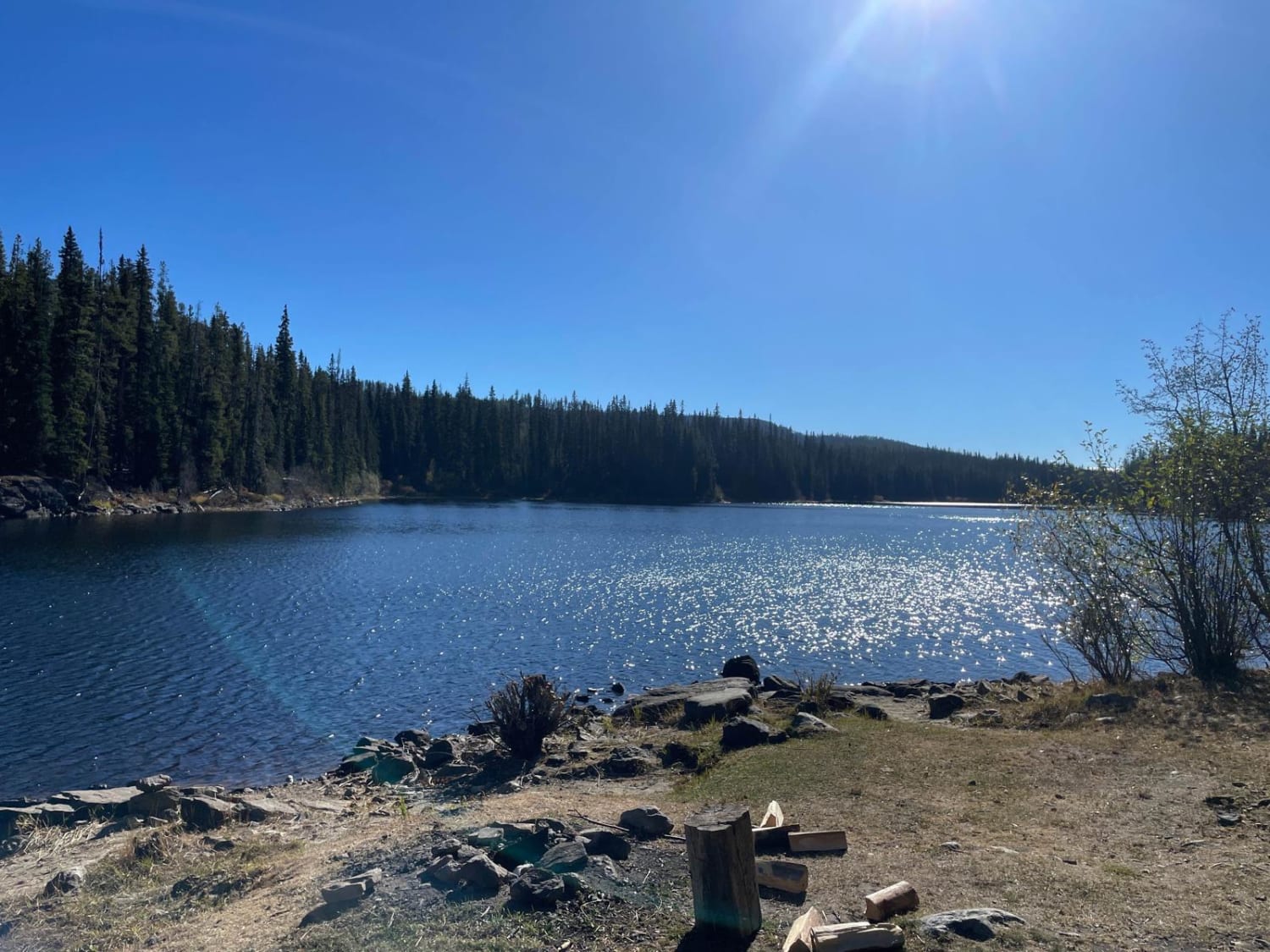 10
Trail Overview
Oh, what a fun little trail. I wish I could post some videos as well as pictures. At the end of this moderately technical trail, you will find an awesome set of lakeside camp spots. This is a BC Provincial Rec site and it's pretty nice. Now the trail in and out isn't crazy hard, it has some rocks, some slate, and some off-camber. Good spotting and/or picking a good line and there are no issues. Most low-clearance vehicles would turn around which is great as it leaves this nice little oasis to fewer people. At this lake, you can camp, fish, chill, and have a good time. I would say that if you can get into the camp area you could also ice fish here. There is no cell coverage here so ensure you have some kind of communication device like an in-reach or spot.
Difficulty
There are some larger rocks that you need to chose the right lines to get over unless you have a high clearance rig. We did it in a Cherokee Trailhawk with a 2" lift and the stock tires. No issues but I was wary of tire placement and what rocks I needed to roll over.
Status Reports
There are no status reports yet for this trail.