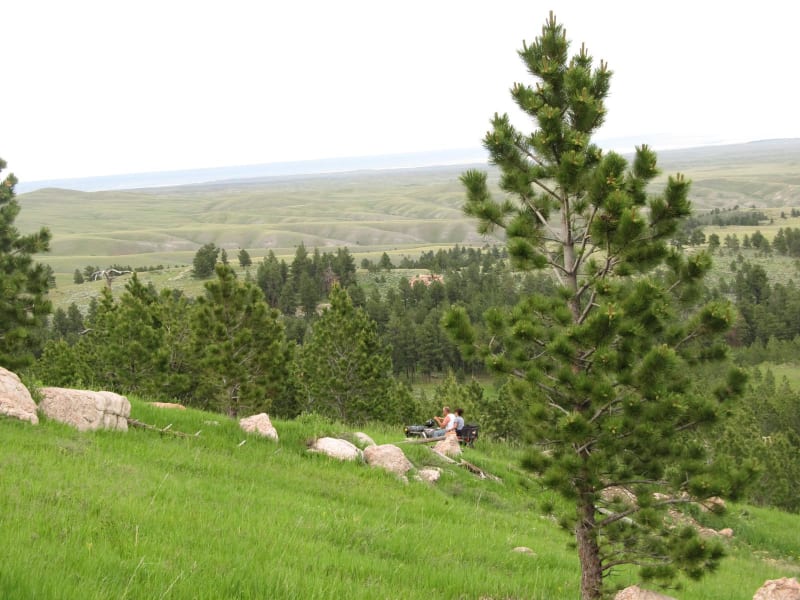 15
Trail Overview
This short ATV loop reaches the top of Sunset Ridge on the northern end of the Laramie Mountains where you'll find terrific views of the area's larger peaks and Wyoming's eastern plains. The loop begins in a pine forest and uses several tight switchbacks to gain the top of the ridge. From the rocky ridgeline, you'll get a sweeping view across the mountain range to the southwest. Some of the highest summits in these mountains that can be seen include Rock Mountain (7,200 feet), Black Mountain (8,000 feet), and the range's dominant point, Laramie Peak (10,272 feet). Additional trails northwest of the loop offer more riding around Esterbrook Mountain. Camping in the area is available at a Forest Service campground near the trailhead as well as at Glendo State Park to the east.
Difficulty
This ATV trail presents relatively easy riding, but it does present a steep grade, several tight switchbacks, and a narrow path with few places to pass other riders.
Get the App
Find Off-Road Trails
Unlock more information on Sunset Ridge.