South Big Horn/Red Wall Scenic Backway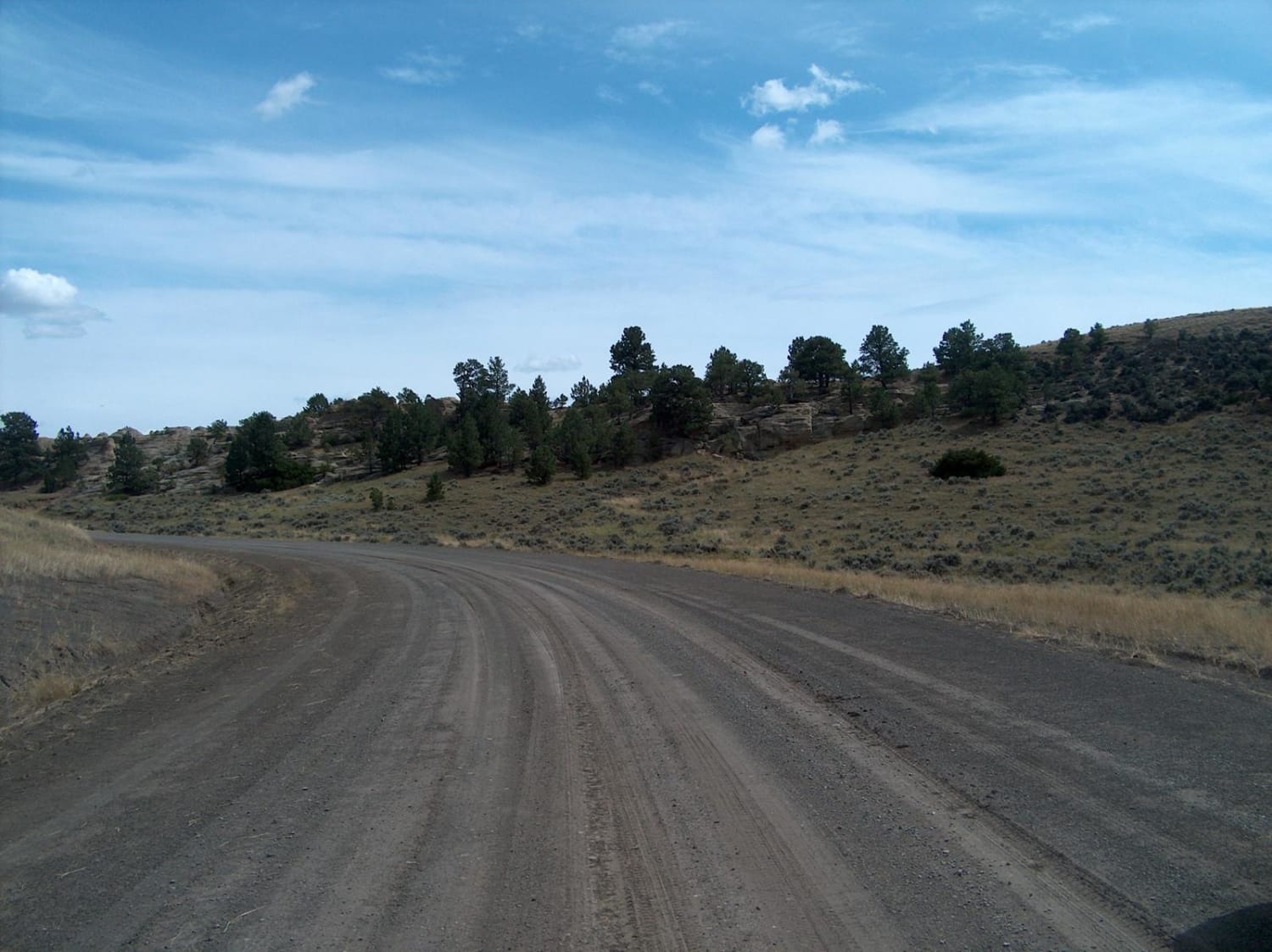 9
Trail Overview
This designated Wyoming Scenic Backway makes a large semi-loop through the vastness of north-central Wyoming. It's a remarkable drive that crosses more than a hundred miles while catching the southern tail of the Bighorn Mountains. The lower elevations pass through oil patches before climbing higher beside massive red scarps and buttes. Higher still, the road reaches intermittent forests and sweeping open uplands near a couple of lightly-visited campgrounds. On the northern side of the loop, watch for a sign marking Roughlock Hill; this is where pioneers would lock their wheels and slide their wagons down the steep slope. Be sure to fill your tank before tackling this drive and don't hesitate to turn back if road conditions are not favorable.
Difficulty
Nearly a third of this drive is paved and the remaining unpaved portion is in relatively good condition. The rougher and more primitive upper portion, which follows the Big Horn Mountain Road (CR 109/ CR 110), can be bypassed if needed. This higher road includes steeper grades, a rocky road surface, and a few shallow fords. Snowdrifts, even into late spring, and wet summertime weather can also make travel difficult. This road is not recommended in the off season.
History
Aside from the wagon trains that passed through this area generations ago, a number of historical stock driveways also crisscross this rough country. Today, the land is mostly used for recreation, sheepherding, ranching, and oil production.
Technical Rating